Some people want more than zippered-together nylon between their slumber and the late night chatter of crickets. For those folks, we have tiny houses condos and dog-friendly cottages. It's an elevated take on camping that allows guests to experience the stylish furnishings of urban living, all while being nestled among the cedar thickets.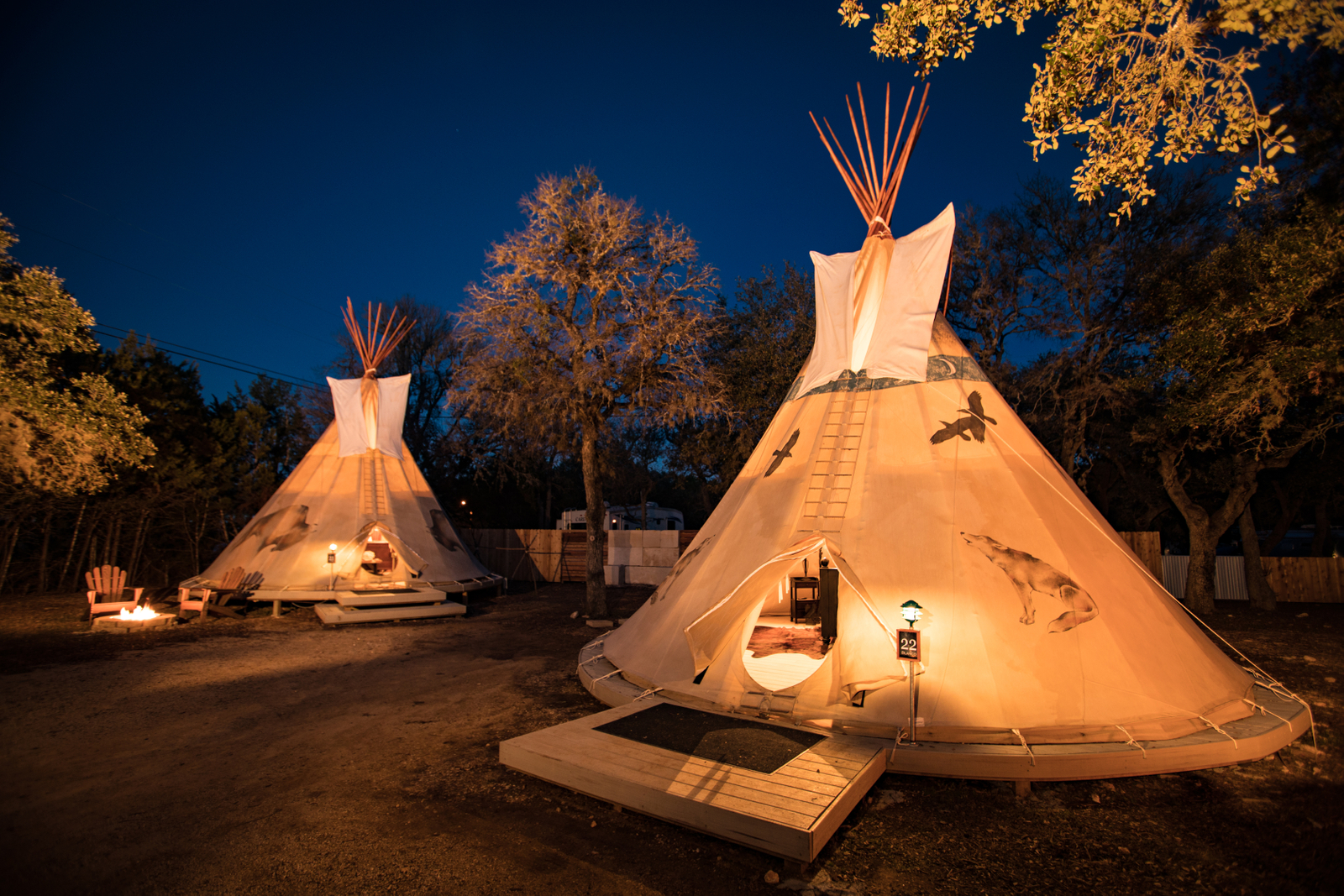 To travel is to look for new ways to experience life. So if you've never slept under the canvas roof of a nomadic Sioux-style tipi, you've got some living to do. Inspired by the Native American people of the Great Plains, our tipis are a unique juxtaposition of primal living and modern style. All tipis are 22' in diameter and made of flame-resistant, marine-treated materials that culminate in a pointed roof open at the top for stargazing.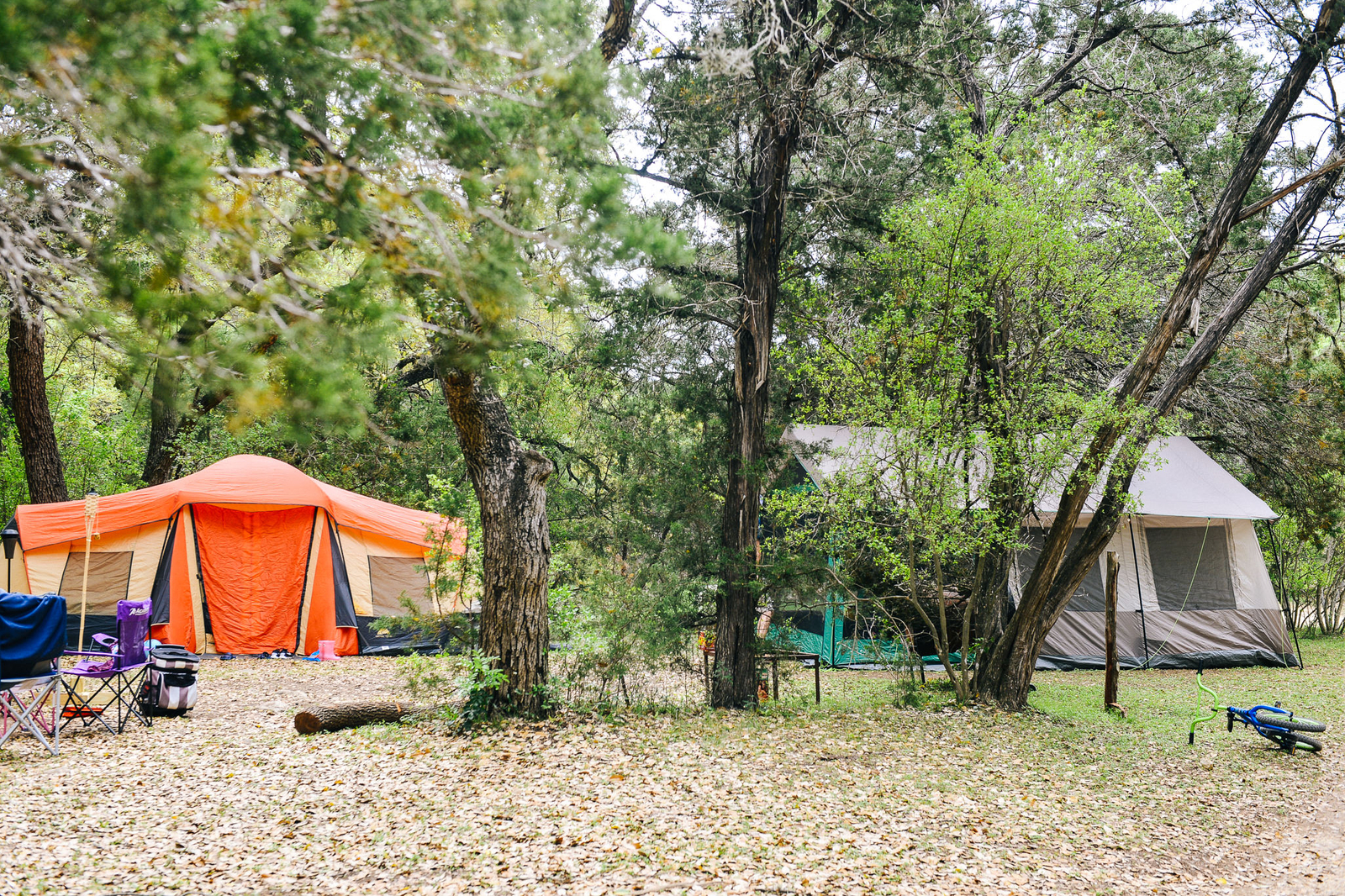 When you pitch a tent in one of our campsites, your plot of land comes with a canopy of oak trees, free of charge. In this secluded area at the back of our campground, you have easy access to our rock quarry and hiking trail. Perhaps more important to some, you can enjoy close proximity to our newly renovated bathhouse and laundry facilities. Because it's primitive camping, but not that primitive.