To travel is to look for new ways to experience life. So if you've never slept under the canvas roof of a Nomadic Tipi (or teepee, whichever you prefer) or a Safari Tent (coming in the fall of 2020), you've got some living to do.
Inspired by the Native American people of the Great Plains, our tipi are a unique juxtaposition of primal living and modern style. All tipis are Sioux-style, 22' in diameter and made of flame-resistant, marine-treated materials that culminate in a pointed roof open at the top for stargazing.
** Sleeps only 2 adults and 1 child max. These tipis are designed to only accommodate 2 adults as they are similar to a master bedroom
Coming in the last summer of 2020 are 2 additional Sioux-style 'bunk-house' Glamping Tipis (G4 & G5 - bunk beds delayed until late August) and in the fall of 2020, 3 brand new Safari Glamping Tents (G6, G7, G8).
** Sorry, no dogs allowed in the tipis **
The Glamping Tipis pods (G1, G2, G3) have either a queen or king size pedestal bed plus:
Mini-refrigerator/freezer
Two portable AC units with R6 insulated walls
One or two fans
One or two portable heaters
Electronic fireplace with heater functionality
50" HDTV with 200 HD digital channels
Propane fire pit outside with 2 adirondack chairs
BBQ Grill and picnic table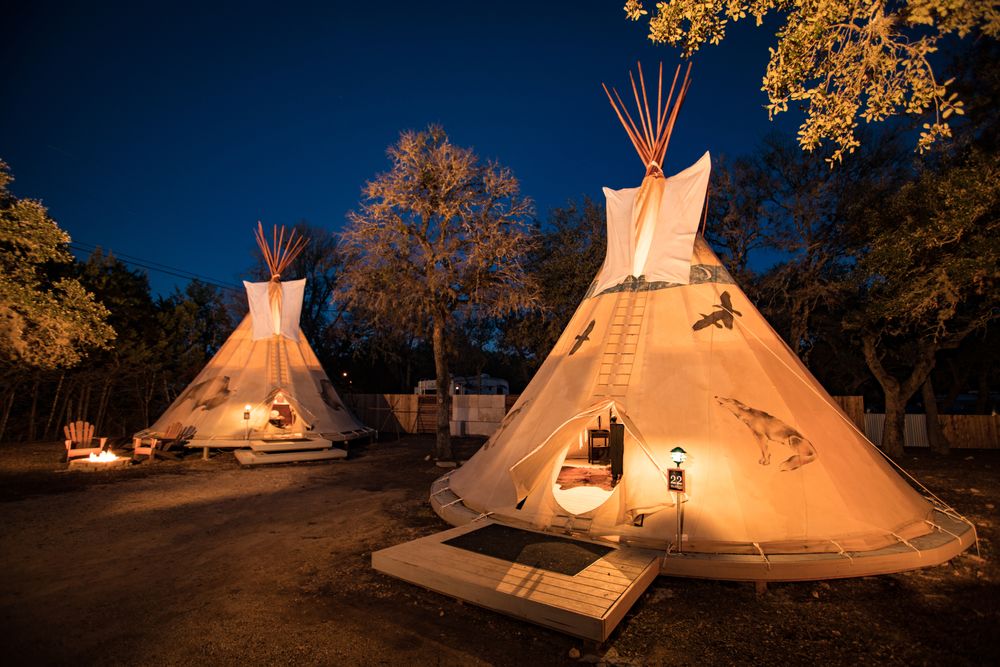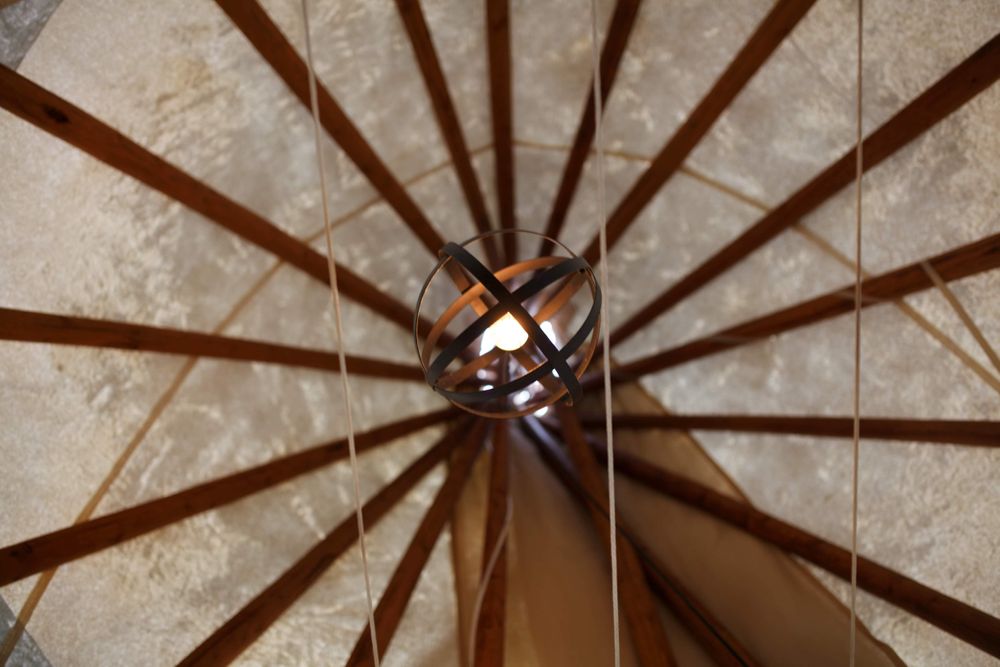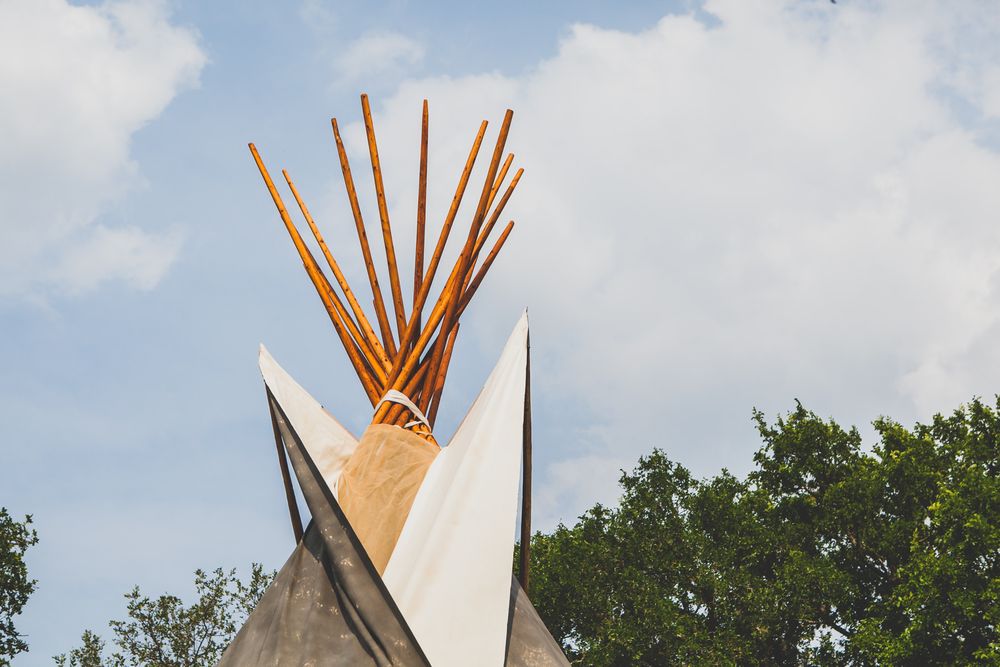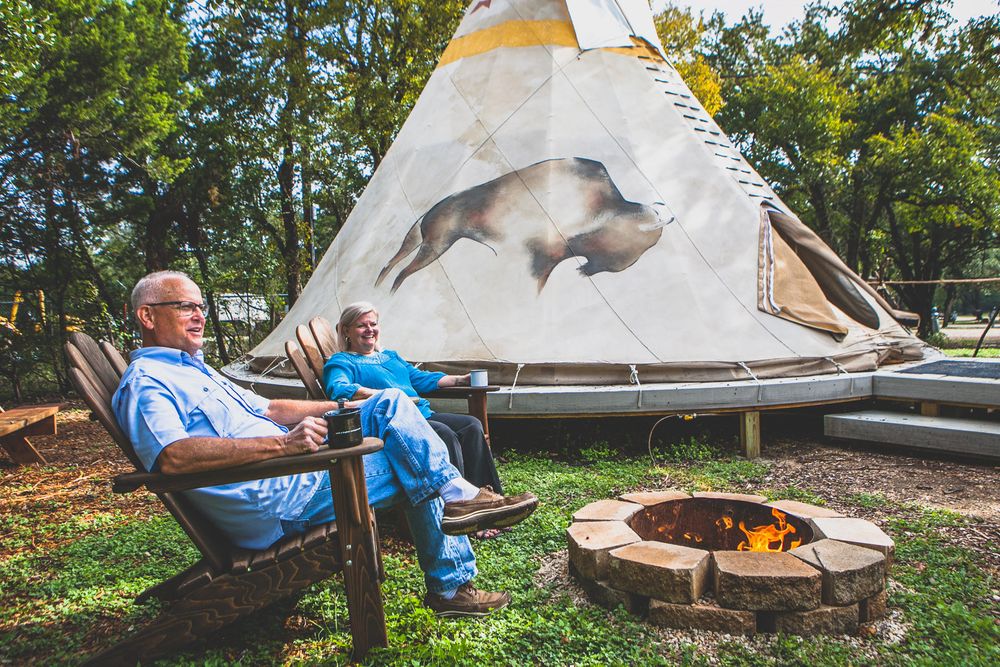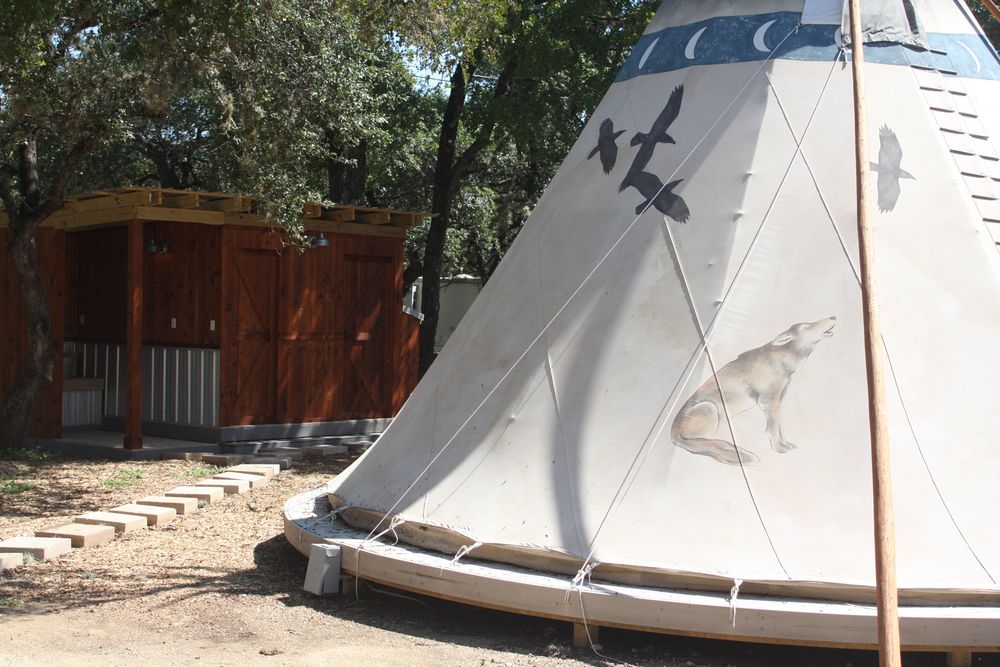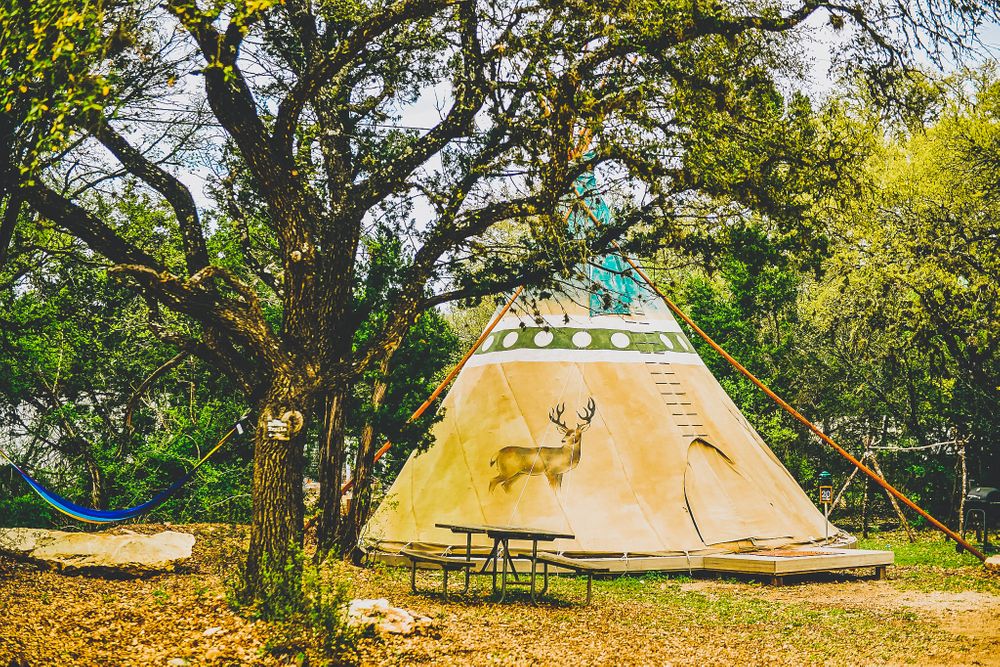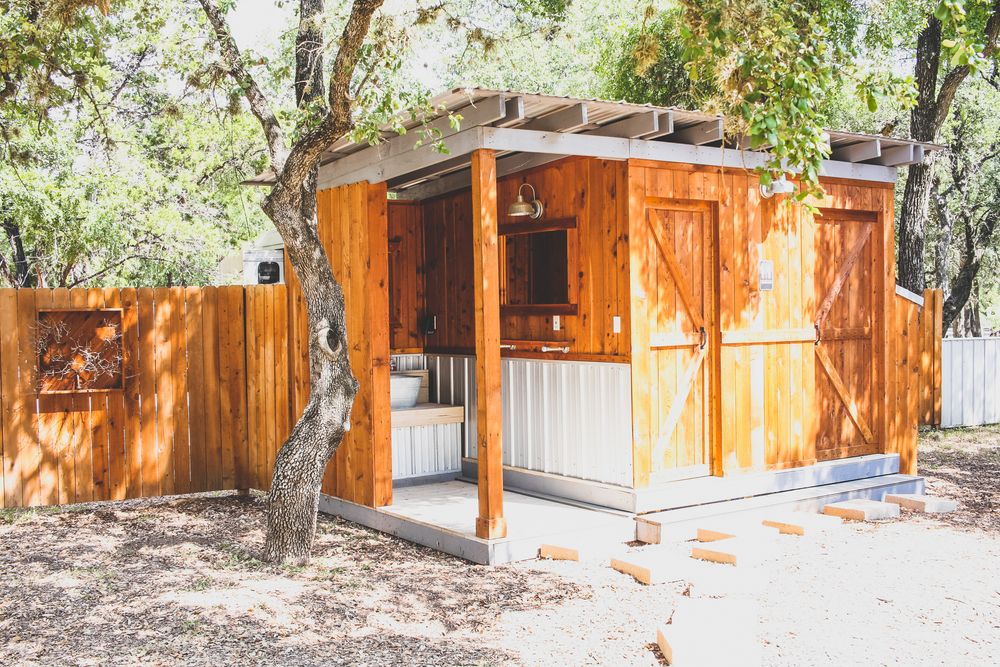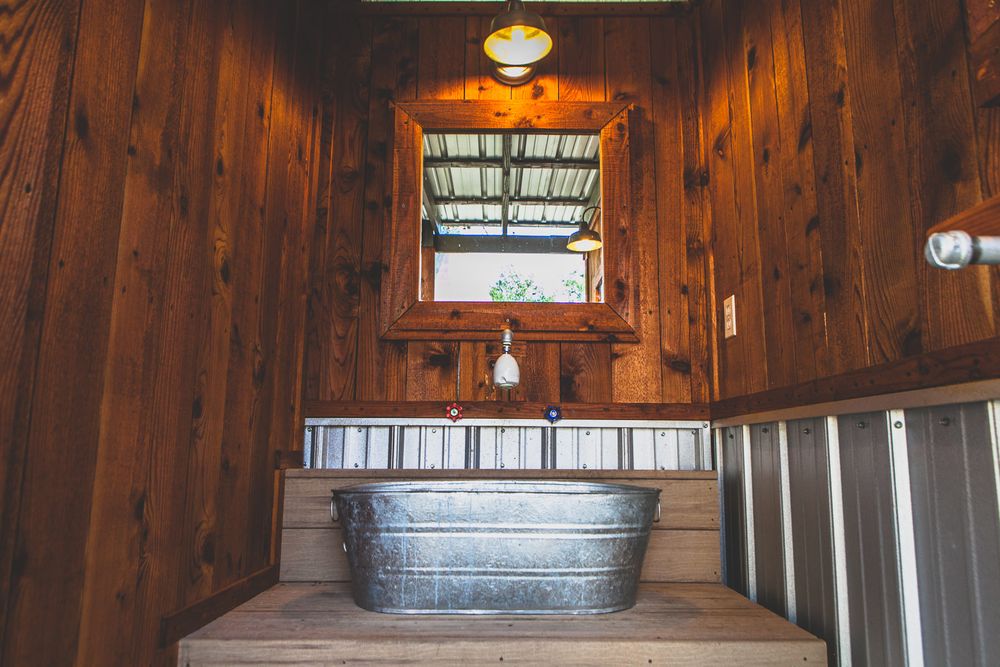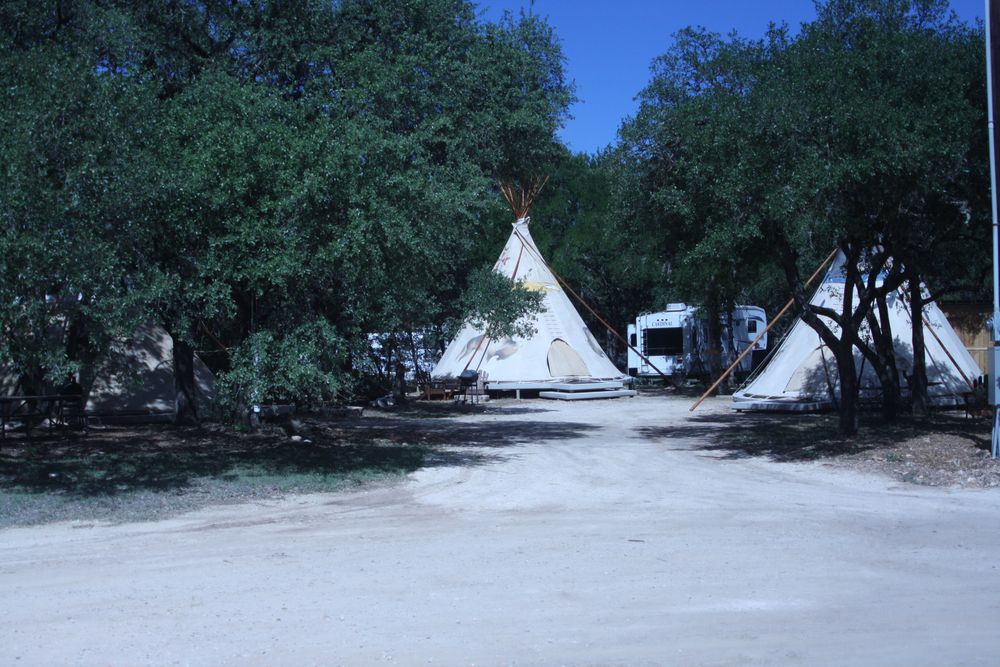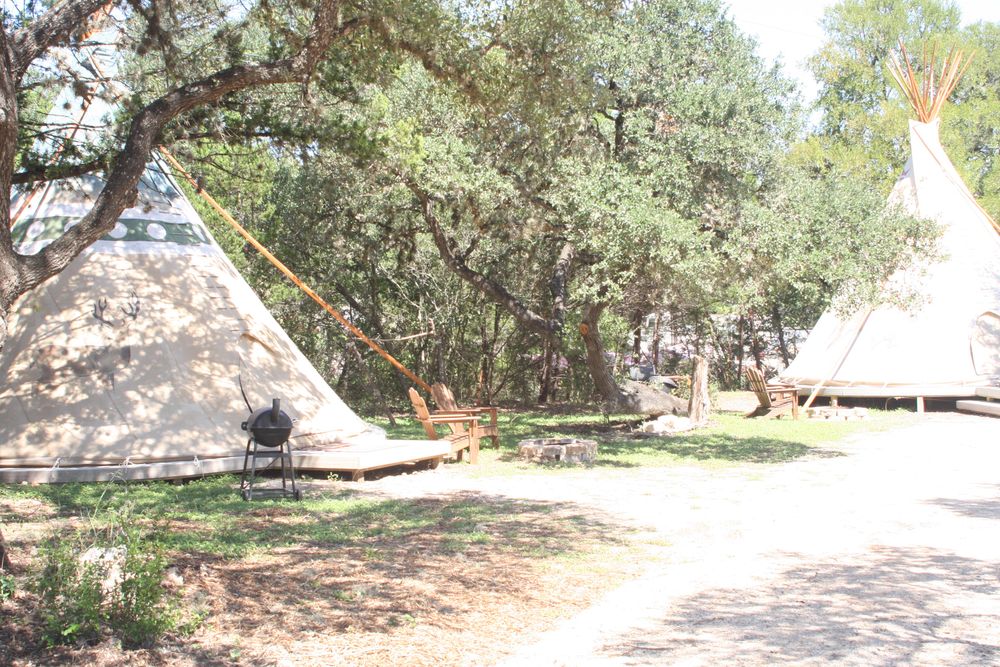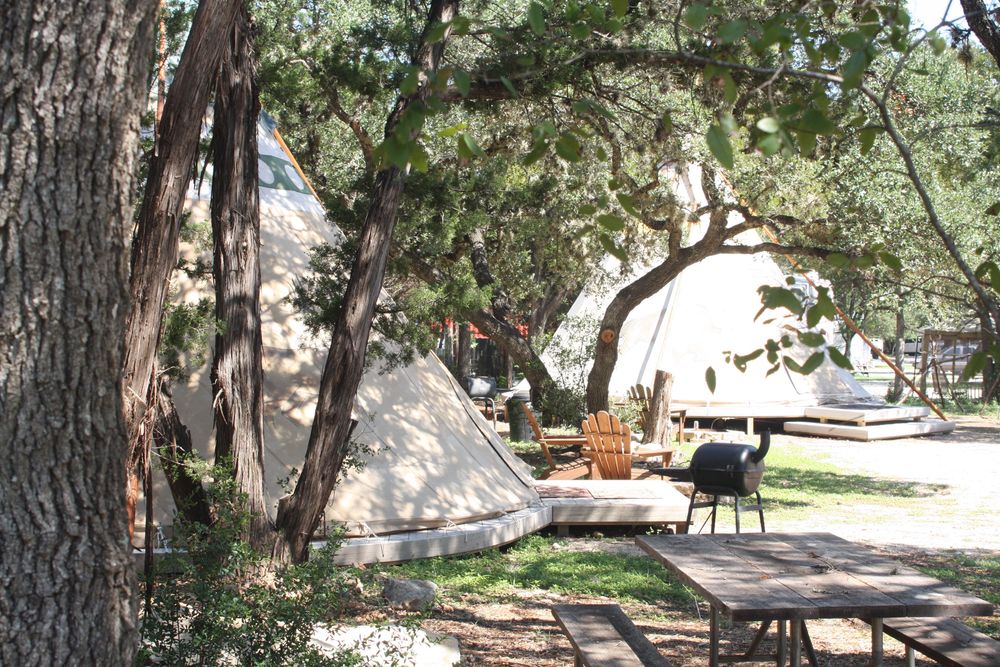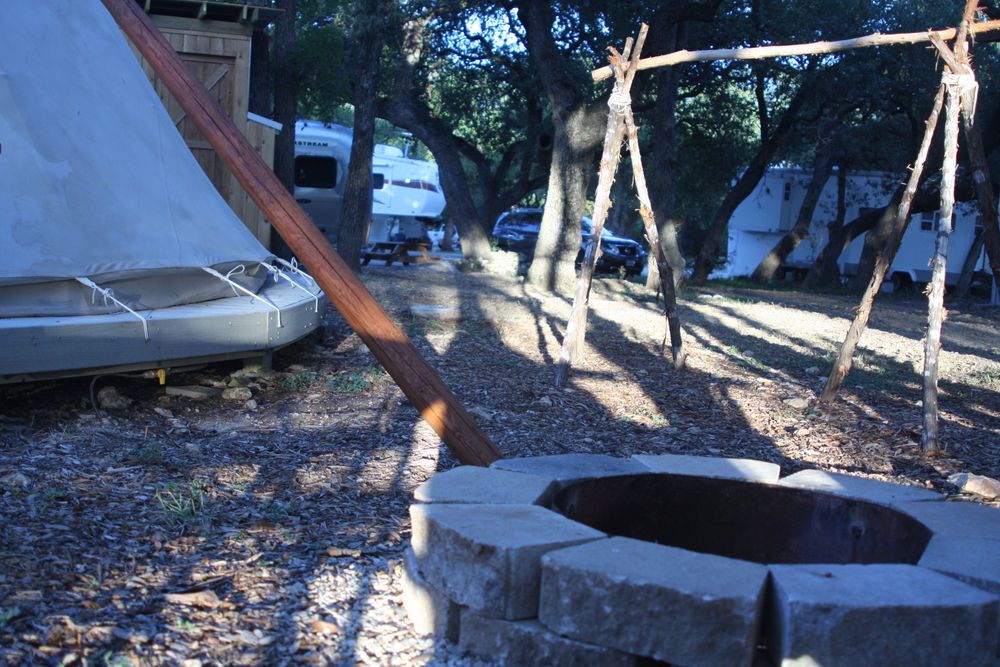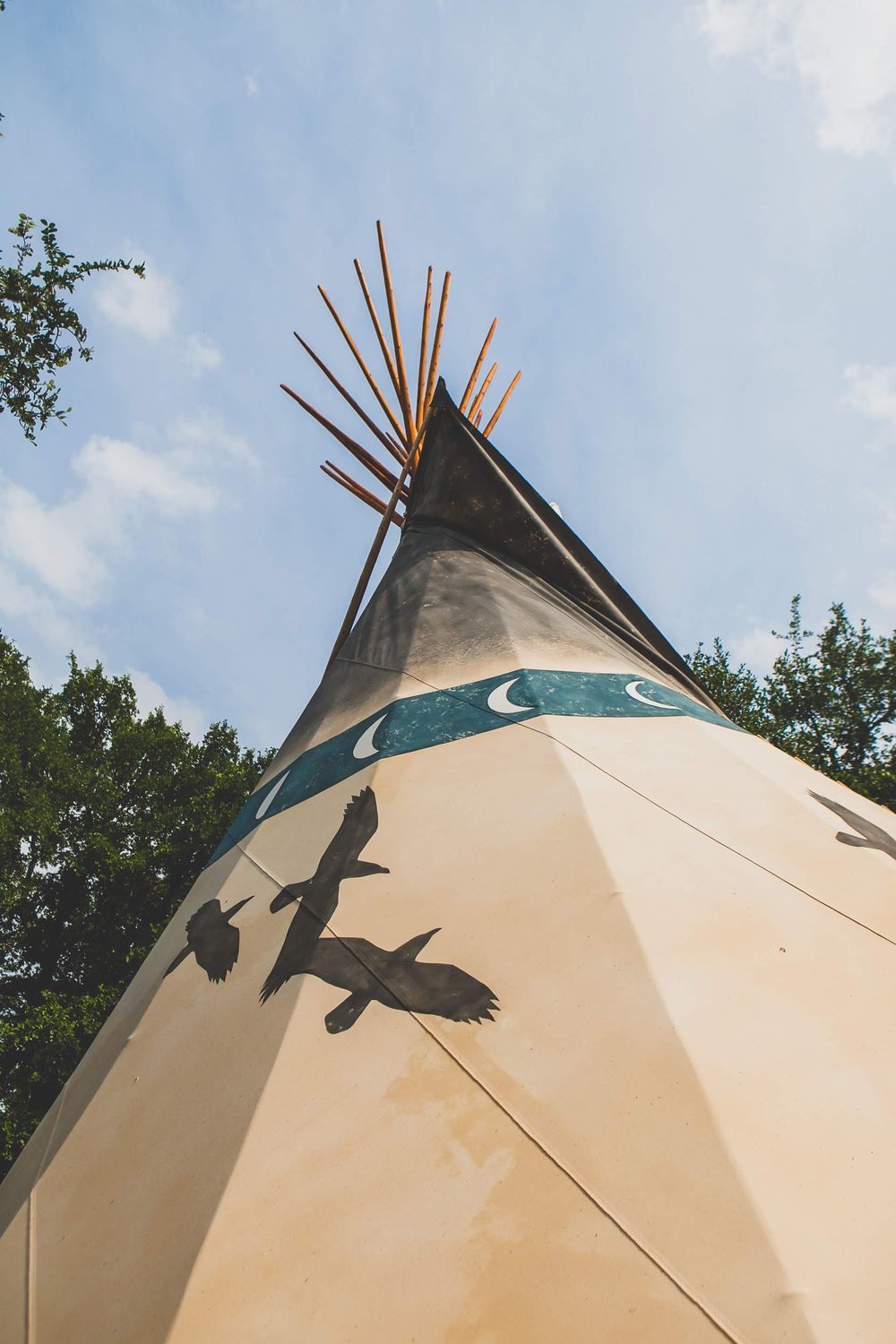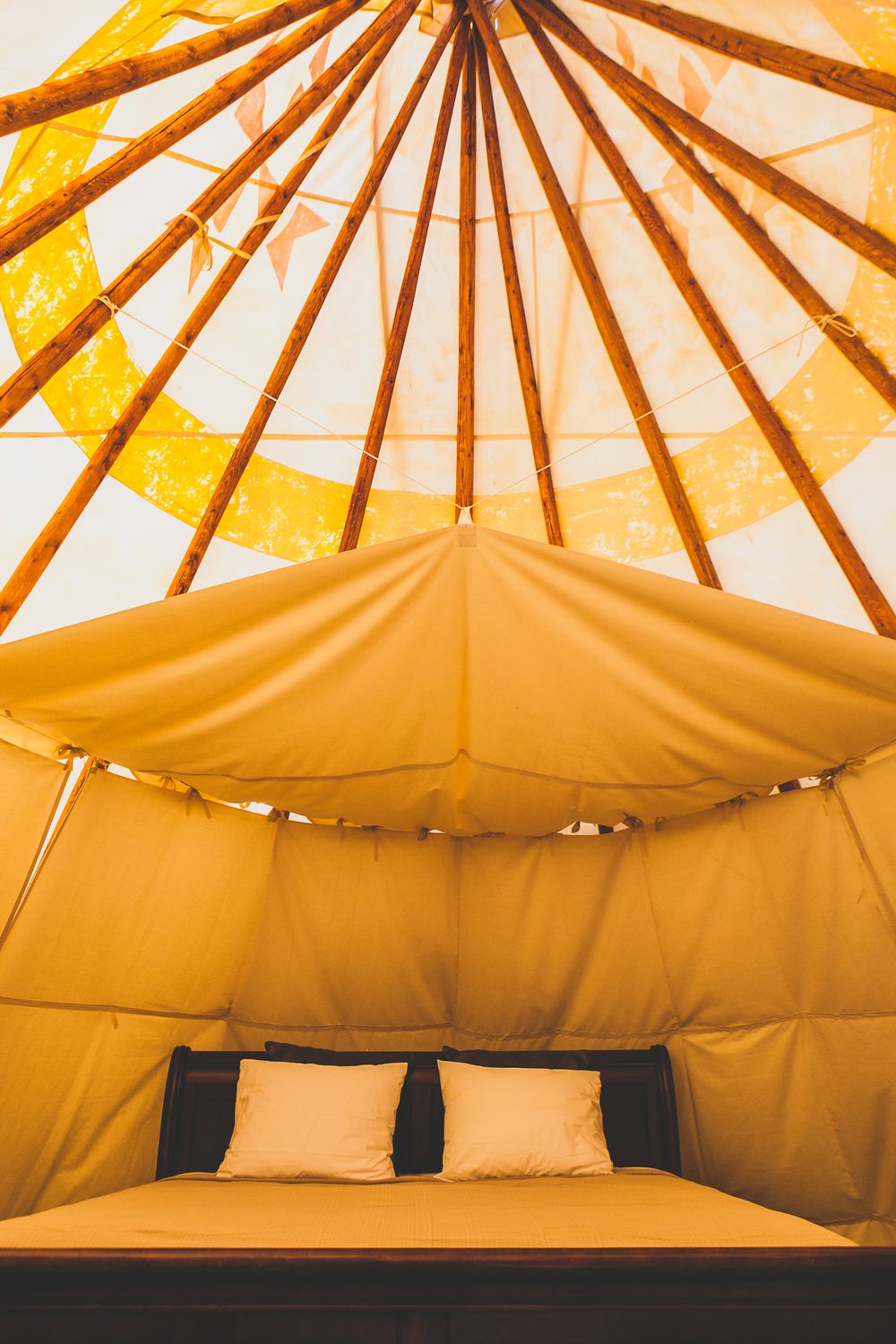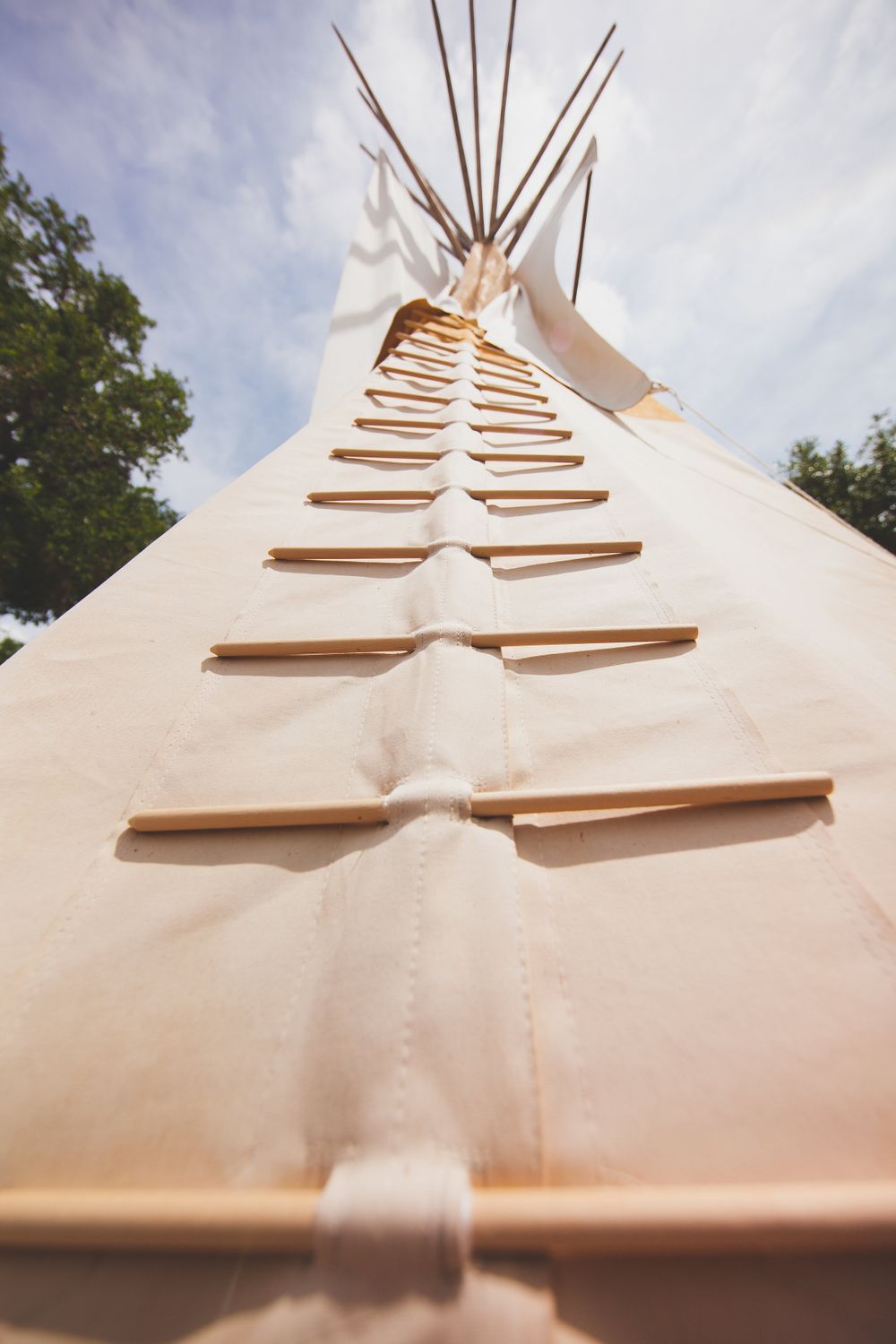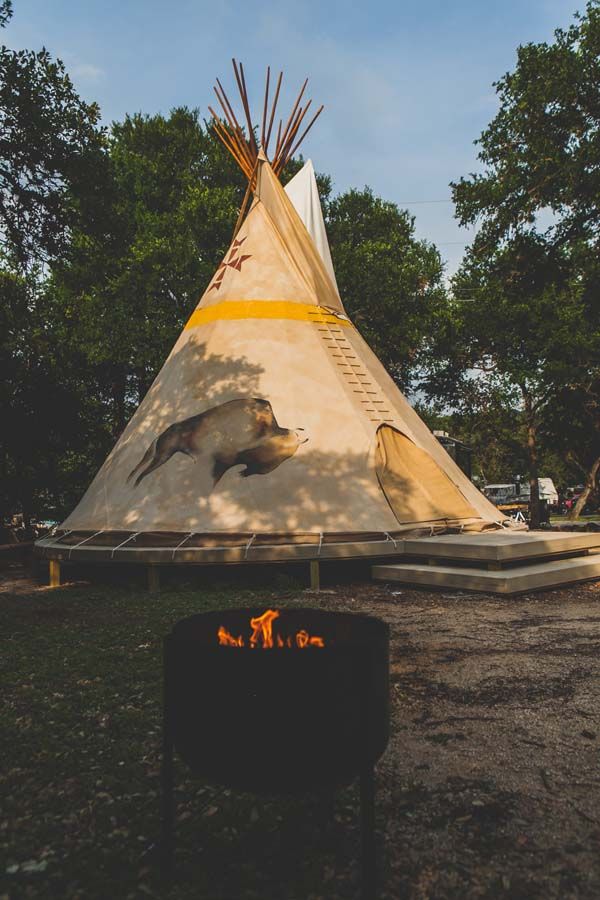 The Glamping Tipi Pods (G4 & G5) will be available to in August. They will have a queen bed in August and in September will have a queen bed with twin bunk bed plus:
Mini-refrigerator/freezer
18,000 BTU mini-split heater and AC with R6 insulated walls
Propane fire pit inside and out
BBQ Grill and picnic table
The Glamping Safari Tent Pods (G6, G7, G8) will be available to rent in the fall of 2020. They will have a separate living room, bedroom with a queen bed and a bonus room with twin bunk beds plus:
Mini-refrigerator/freezer
Coffee station
AC and Heaters
Outside Propane fire pit out
BBQ Grill and picnic table
Glamping Pods Map