How To Stick With Your Resolutions In 2020
Plus, New Year's Celebrations and Winter Texas Activities!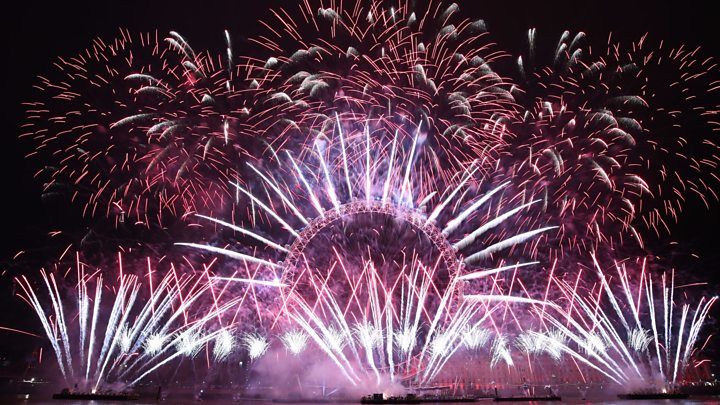 How To Keep Your New Year's Resolutions In 2020
The New Year brings personal resolutions to connect with friends and family, plan adventurous travel, or focus on self-care. These are all noble endeavors but research and history suggest that almost all of us fall short on these improvements.
How can we improve our odds of following through with New Years' resolutions? Use some old and wise advice: make your goals small and attainable, then build upon your successes.
If your goal is to spend more time with family, aim to spend at least half an hour to check in on your loved ones instead of trying to dedicate an entire weekend. Set aside time for a phone call to your mom or read a bedtime story to your little one. If 2020 is all about improving fitness, make small changes such as parking at the end a lot or taking the stairs when you can. Work your way up to taking a walk after dinner or include outdoor activities on your next vacation.
At Mystic Quarry, we would like to be part of your promise for a great new year. Come stay with us and reconnect with family, spend more time outdoors, or try something new like fly fishing or hiking. We can all encourage and support each other in next year's plans and we hope you have a happy and healthy 2020!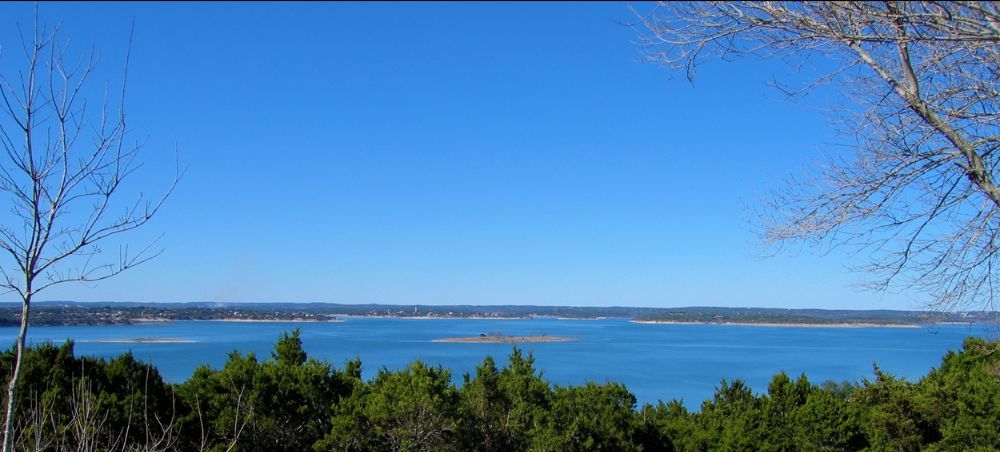 Calling All Polar Bears! Take A New Year's Plunge
Canyon Lake is located in Comal County, which is considered the "water sport capital" of Texas. This could be a reference to the summers that many spend floating down the river or cruising across the lake. It could also be referencing the plentiful fishing opportunities or the clear waters for scuba diving in Canyon Lake. Whatever the reason it may be, there's always a water activity to partake in!
It's a New Year's tradition for many to plunge into an icy cold body of water. You can cross this item off your bucket list with the Austin Dive Club's first dive of the year at the nearby Lake Travis. Or you can head down the road to Kerrville Polar Bear Plunge to take a 35-foot-long water slide straight into the lake.
This year, test your cold-weather resilience in Canyon Lake or the shivering Guadalupe River water! Who's with us?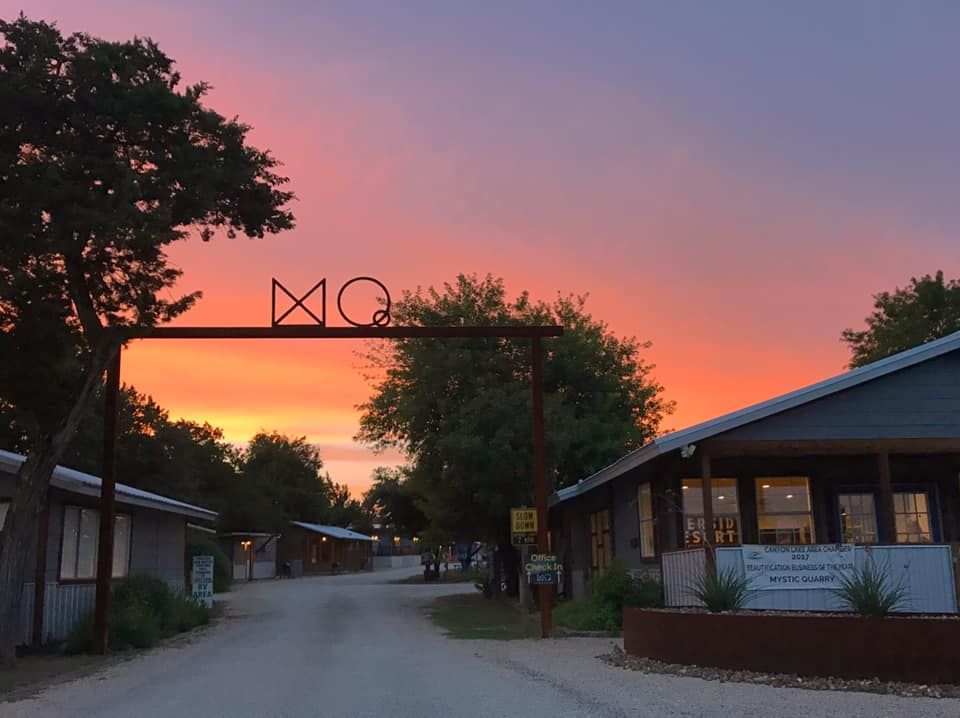 Wintering In Texas Hill Country
Every year, thousands of people make their way down to Texas for a "winter" vacation. In addition to the mild climate, these Winter Texans figured out something special about this place – Texas is the friendliest state in the nation.
Mystic Quarry is especially lucky to be located in Hill Country of Texas. Live music, beautiful scenery and a rich history from many cultures make this place lively and adventurous. Our winter guests take advantage of all Texas has to offer with trips to the painted churches in Schulenberg, a hike up Old Baldy in Wimberley, or a day trip to the wineries of Fredericksburg.
Many of our Winter Texans use Mystic Quarry as a basecamp to explore other parts of the state. Rates are lower in winter months and we offer discounts on weekly stays.
There is also plenty to do right here at Mystic Quarry. Join our Winter Texan Facebook group to make friends and keep in touch with other friendly Mystic Quarry Winter Texans!
You don't have to be a Winter Texan to take part in daily planned activities and fun get-togethers. When staying at Mystic Quarry, pop over for Friday happy hour and snacks, join the gang in our garden, participate in trail maintenance, or show off your crafting skills. To stay updated on what's going on, check out our events calendar!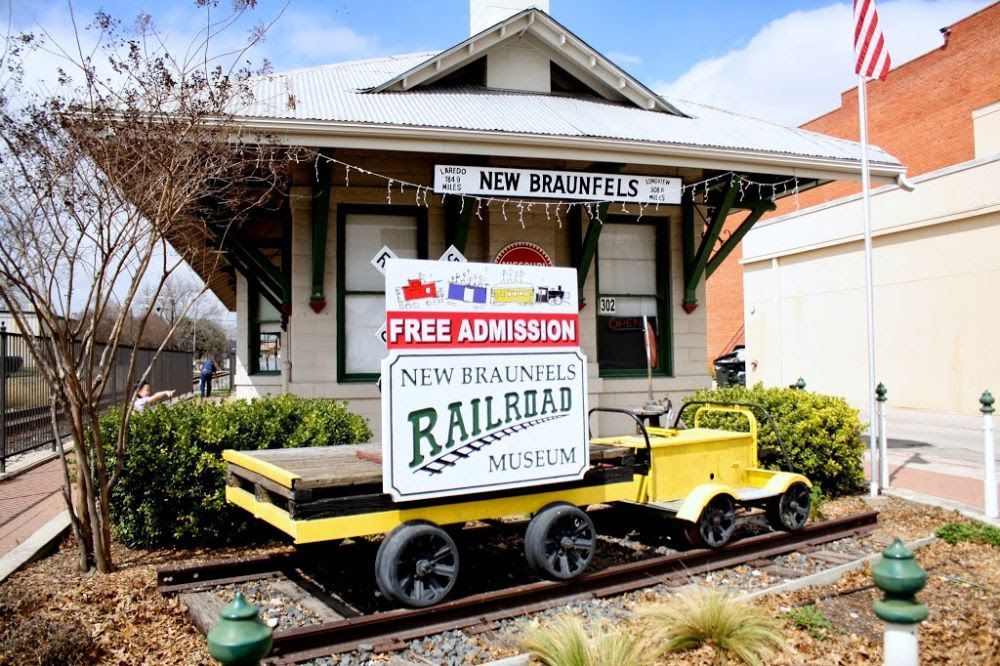 What To Do At Mystic Quarry When It's Cold Outside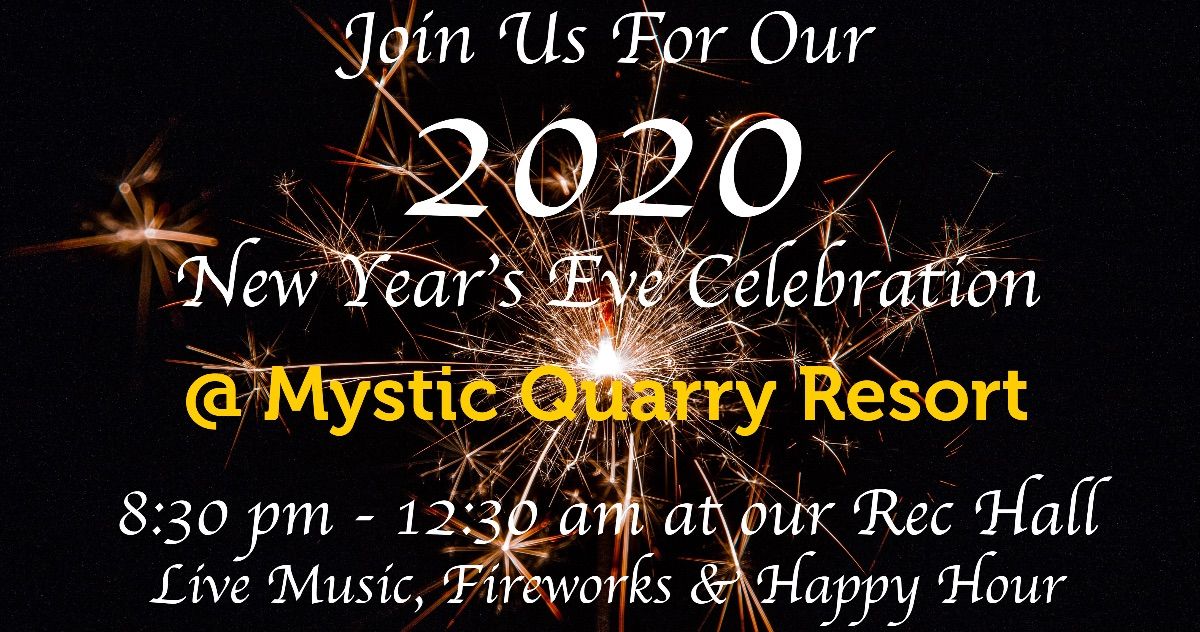 Party Like It's 2020!
Ring in the New Year at our 3rd annual New Year's celebration! Featuring live music by Manzy Lowry, fireworks, snacks, and a photo booth. Cheers around the bonfire to happy hour pricing on all beverages and a complimentary champagne toast!
Holiday Hours Update
Mystic Quarry will be open on Christmas Eve from 8 AM until 12 PM. We will be closed on Christmas Day to allow our staff to spend time with family.
Additionally, our office will be closed on December 31 at noon and will reopen on January 2 at 8 AM. Happy hour will still take place on December 31 for our 7:30 PM show at the Rec Hall.
If you have an emergency or need immediate assistance, please contact our main number at (830)-964-3330. Happy Holidays to you and yours!