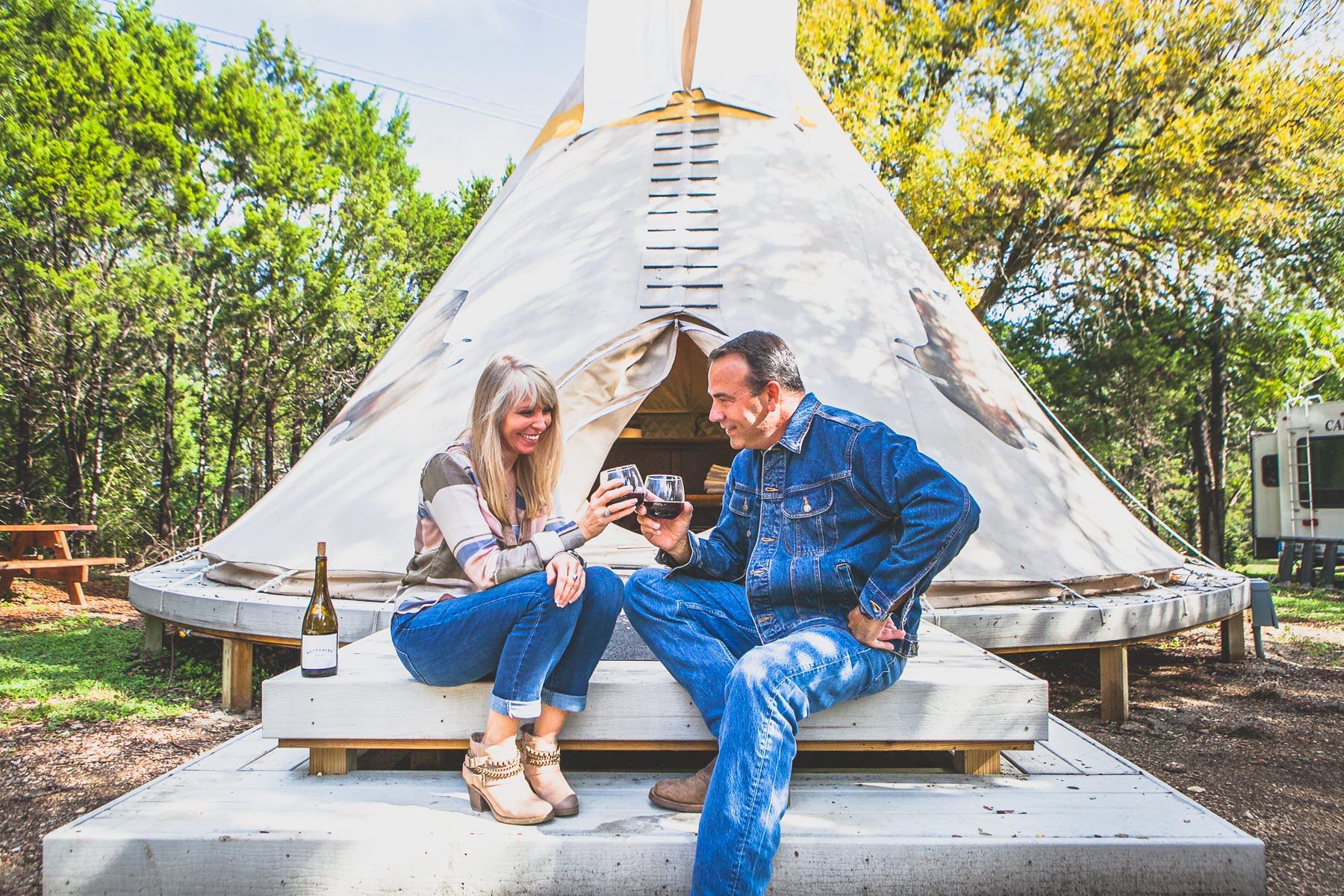 Start A Fire This Valentine's Day
How to have the perfect Valentine's Day camping trip!
Let's get real. Flowers, candy and a card are boring and simply check the box. Don't you want to do something special for your someone special?
Break the mold this year and take your sweetie camping (or glamping if you really need some luxury during your foray into nature). What could be more romantic than snuggling by a fire with sparkling stars above and a cozy tipi or tent for two?
Of course, you will want to pack appropriately for the occasion. Check out this list of essentials:
Keep him or her warm with a large cozy blanket to snuggle under by the fire.
Bring wine glasses to toast your love for each other. You can stock up on your favorite beer and wine in our general store.
Be sure to bring a small Bluetooth speaker to pipe romantic music into your intimate abode.
Yes, as much as we hate to say it, bring your cell phone and an external charger so you can capture the moment in a photo.
And don't forget the food. Prepare plenty of ready-to-eat snacks ahead of time so you can keep your bae happy and satisfied.
Now that you're packed and ready, may we suggest a perfect location? First, keep it reasonably close to home so you don't spend your time just getting to the destination. Pick a place that has the amenities that fit your style of camping like powered camping sites or glamping options. You can also "rough it" in a totally primitive campsite, but make sure your significant other is up for the adventure.
Whatever way you choose, camping is a sure way to connect on a different level. Ignite that fire between you in the great outdoors!
If you already have your 2020 Valentines adventure booked at Mystic Quarry, here are some events happening in the area: