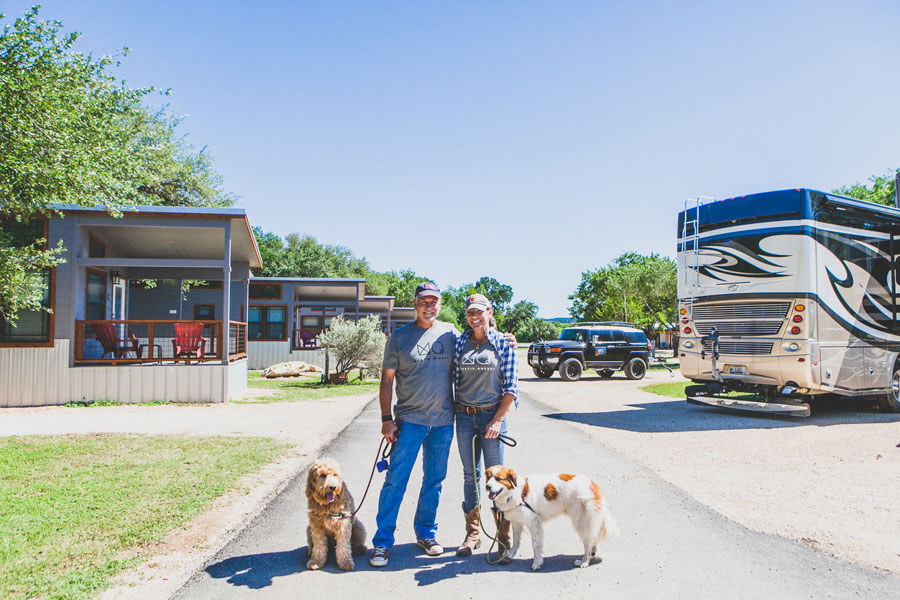 Our Story
Mystic Quarry was conceived in a roaming RV camper as Jim and Courtney Trent went in search of a stress-free life. Six weeks earlier, they had agreed to quit their corporate jobs in northern California, pack up their rig and head back home to Texas. The only thing they didn't take with them was a plan.
Gazing out over the dashboard of the open road, ideas for what to do next began to take shape in their minds. As they got closer and closer to Texas, their joy for camping and pared down travel sparked the epiphany that would soon become Mystic Quarry.
Camping is in their blood. Jim spent every childhood summer in Colorado, camping with his family. And Courtney spent summers at her grandparent's trout farm in Durango, Colorado or backpacking in Wyoming with her mother. Since becoming a couple, they've made their own memories together camping around the mountains of Yosemite and Lake Tahoe. Because they knew camping was an experience that created some of life's most memorable moments, they decided to start a business that would inspire that lifestyle for others.
They settled on Central Texas and were drawn to Canyon Lake for its rich history of natural caverns and local lore as well as its proximity to several natural bodies of water. They also liked the location for being far away from the larger cities but close enough to provide a weekend retreat. But as they drove through Texas, all the standard cabin resorts began to look the same. It was then that the Trents made another agreement with each other. They would design something unique for their new home at Canyon Lake.
And so it goes that in the Spring of 2017, Mystic Quarry was born.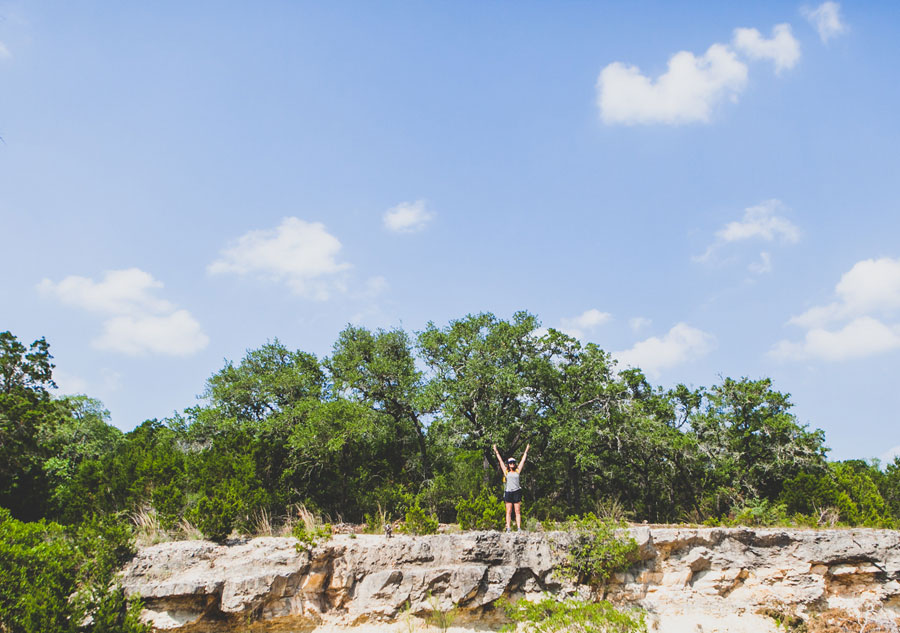 21+ BEAUTIFUL ACRES TO ROAM
Our campground community sits on a large plot of land shadowed by the Texas Hill Country. It's a vibrant landscape populated by 15 tiny houses, 9 cottages, 3 tipis, 36 RV sites and 22 primitive campsites. Beyond the meandering paths of these dwellings, you can hike or bike to enjoy the natural terrain around the rock quarry, future home of our outdoor movie theatre. For it was the mysterious fossils and artifacts found in these hills that gave us the inspiration for our name.
CONTEMPORARY CAMPING
We are lovers of the outdoors, but we are also lovers of luxurious environments where aesthetics are held to a higher standard. Both of these things just feel good on our skin. That's why our tiny houses, cottages and tipis are designed for the modern world with stylish furnishings and plush bedding. We designed Mystic Quarry to appeal to those for whom posh accommodations are the greatest form of escape. Some people like to call it glamping. And that's okay with us.