Mystic Quarry Map & Nature Trail Map
Hike, Bike or Walk to visit all the amenities on-site and enjoy the natural beauty of the property.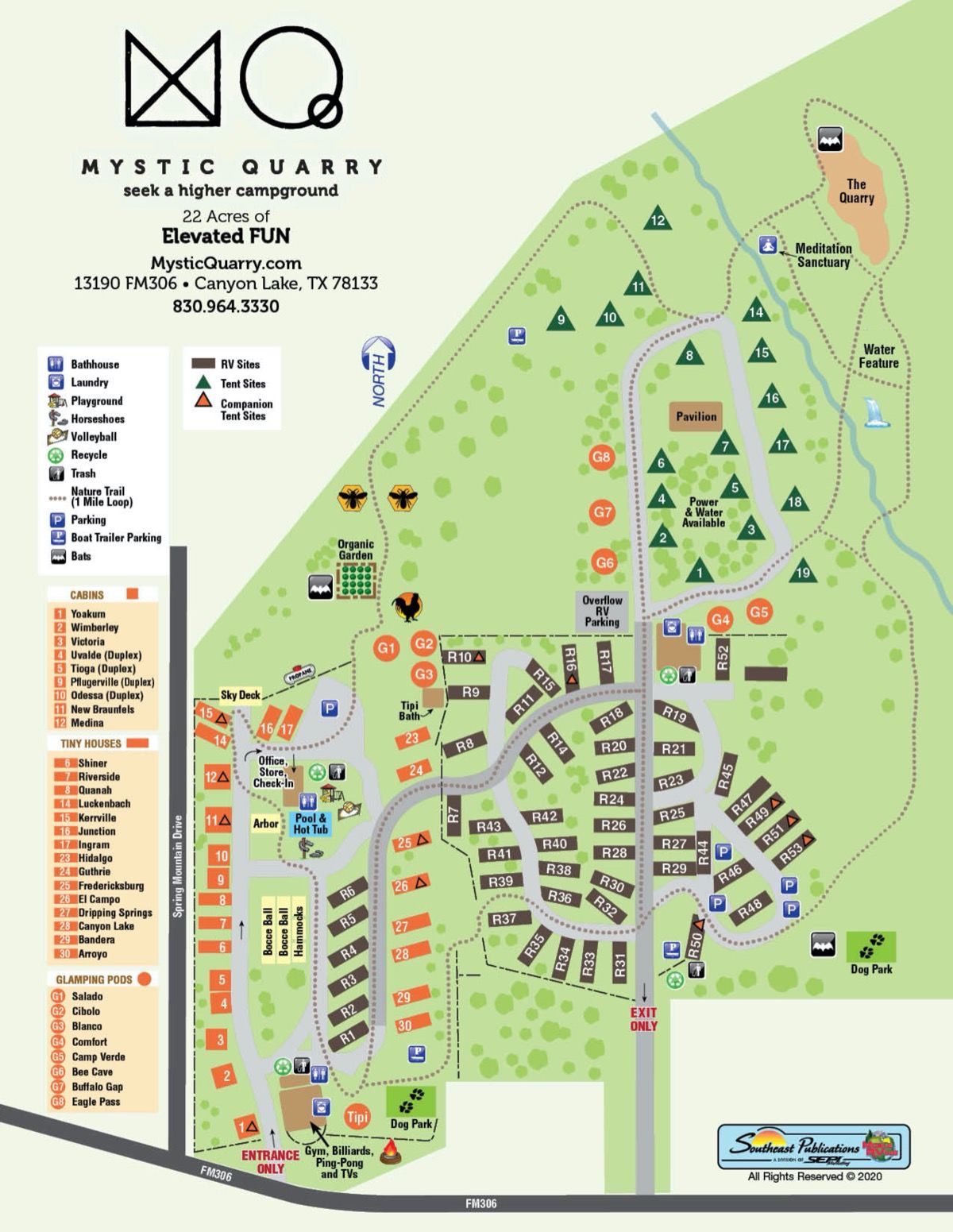 Mystic Quarry Park Rules
A brief summary of our rules plus recommended Food and Services in the area for our special guest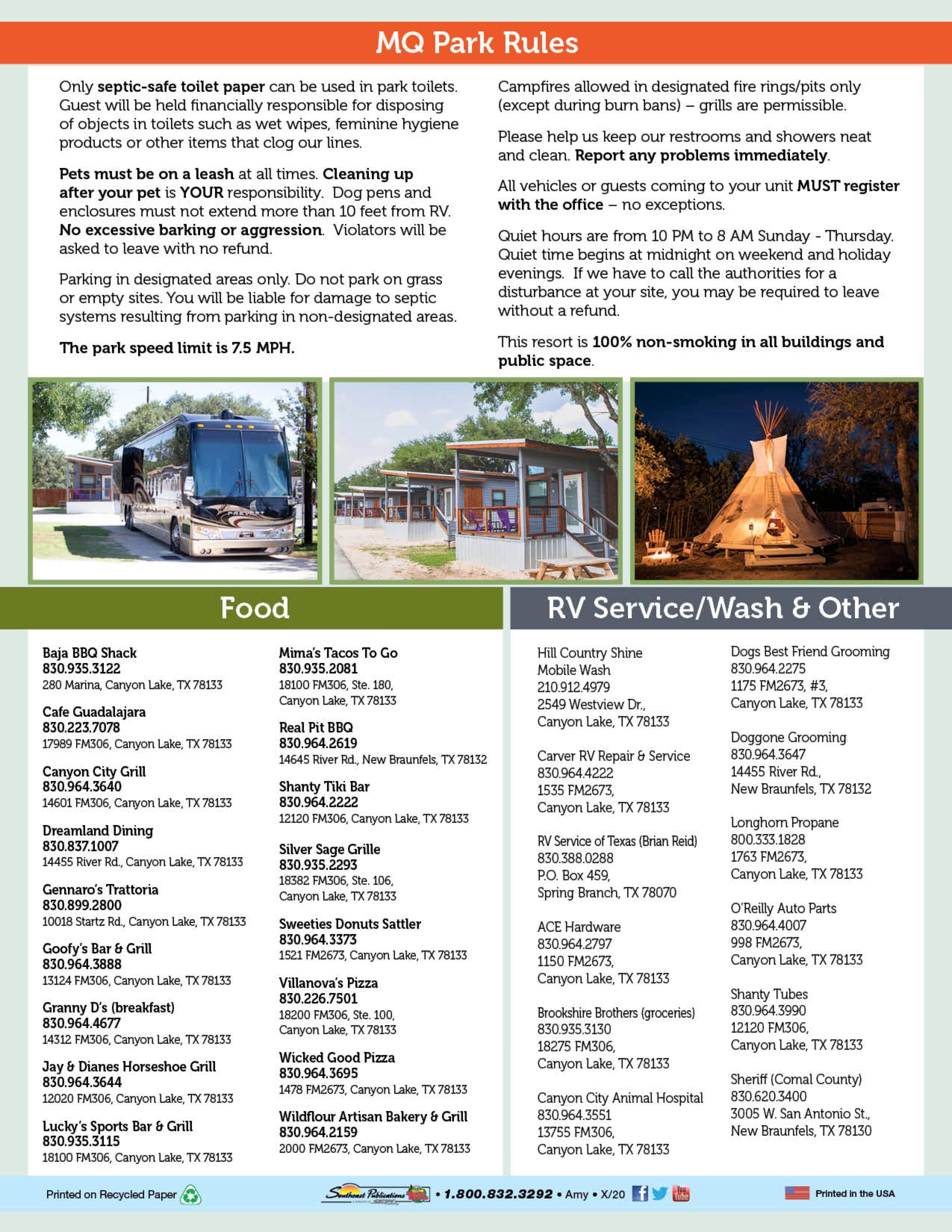 Mystic Quarry Location
Caution: Do not turn on Spring Mountain Road off of FM 306. We are right between Goofy's and Spring Mountain Rd. 1 mile west of Whitewater Amphitheater.