Why stay at Mystic Quarry?
Join us in idyllic Canyon Lake, Texas for the winter. Centrally located between Austin and San Antonio with an abundance of small charming Texas towns nearby, you'll never run out of things to do during your stay. We offer a full calendar of events both onsite and off. Mystic Quarry is the perfect place to meet new people or reconnect with long-time friends.
Live Music & Dancing
River and Lake Fishing
Wine & Craft Beer Tours
Game Night
Nature Trail
Historic Church Tours
Happy Hours
Gardening & Pet Chickens
Campground Olympics
Potlucks
Art Classes
Nearby Golf Courses
Morning Coffee Club
Wood Working
Local Clubs
Beautiful scenery, a temperate climate and fascinating historical sites are only some of the reasons Winter Texans choose Central Texas. The number one reason people choose our area is the friendliness of the people. In our neck of the woods, you'll never meet a stranger and you will always have a community of supportive friends.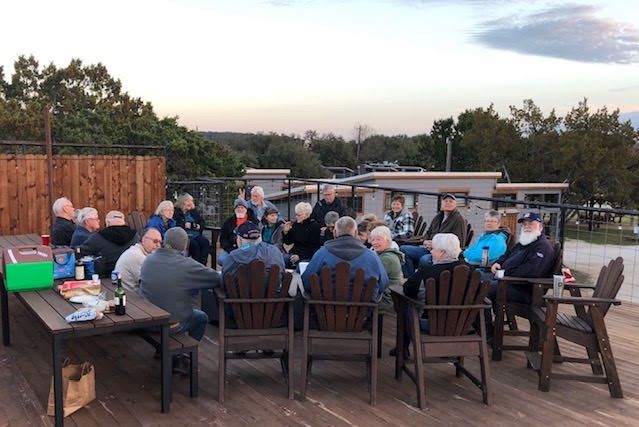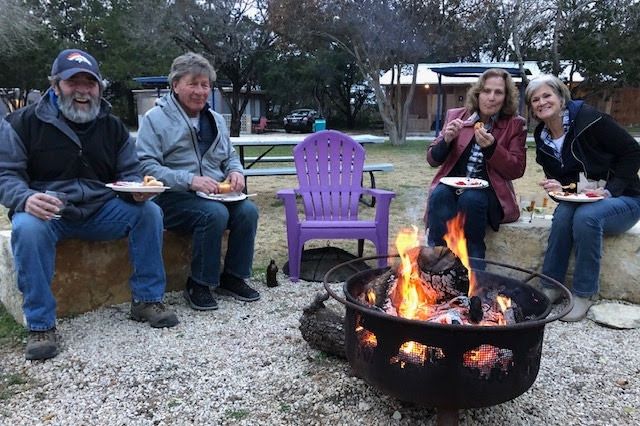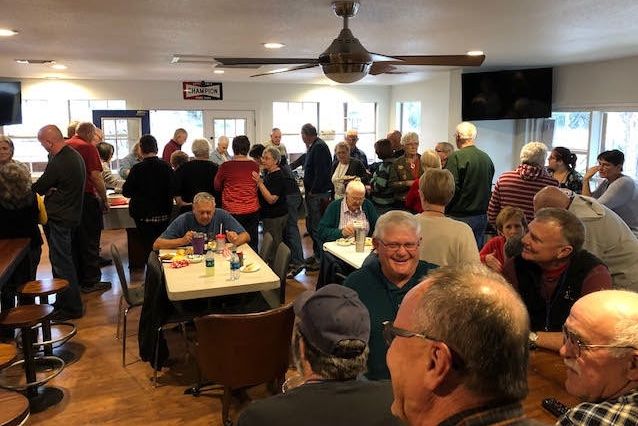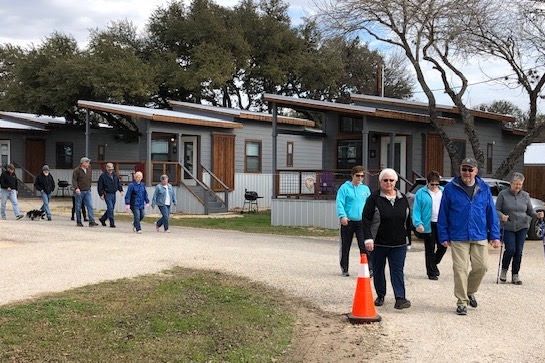 RV Sites, Tiny Homes, dog-friendly cottages and Amenities
Our spacious 30/50 AMP full-hook up RV sites, 52 in total, are situated amongst shady Live Oak trees that stay green all winter. There are plenty of large premium sites that can accommodate big rigs. Each site has a picnic table, BBQ grill, and a fire ring for perfect outdoor living. We also have daily trash pick-up at your site. All RV sites have free basic Wi-Fi and available high-speed Wi-Fi with reliable streaming capabilities.
Tiny Home Living is all the buzz and we have them at Mystic Quarry. Spend your winter in a stylish tiny house complete with full size kitchen, living and dining area, separate bedroom and roomy covered porch. We also have dog-friendly cottages with similar amenities. All indoor accommodations have free high definition cable TV and Wi-Fi available for our guests.
Mystic Quarry has two conveniently located bathhouses and coin-operated laundry facilities onsite - we hear our dryers are best around. Guests have 24-hour access to the resort rec hall for TV watching, billiards or small gatherings. We also have a community kitchen with plenty of kitchen equipment to borrow (no charge) during your stay.
Our pool is open year-round, and we have a new hot tub where you can relax during the chilly evenings. The grounds include several places to walk in a natural setting or relax in comfortable seating and hammocks. Feeling a bit more energetic? Try your hand at bocce ball, horseshoes, washer pitch or even an outdoor game of giant checkers or Jenga. Else try out our indoor gym to keep the blood flowing. Of course, we also have plenty of places to gather around a roaring fire and swap stories if that is more your speed.
New Lower WInter Rates
Call us to book your stay or let us answer your questions - (830) 964-3330
Due to popularity of the area during Spring Break, additional fees apply during the month of March (see rate note below).
For all our indoor accommodations, we offer a linen and house cleaning service for an additional fee. Please call (830) 964-3330 for details.
Meet Our Winter Texan Hosts
Kevin and Cheryl Johnson hail from Nebraska but spend a lot of time on their boat at Lewis and Clark Lake in South Dakota during the summer months. Once late Fall arrives, these two adventurers head to Texas to host the Mystic Quarry Winter Texans.
Cheryl never lets a day go by without ensuring there is some Winter Texan fun on the calendar. Holidays, birthdays, and every day in between there will be an opportunity to gather and celebrate the freedom of being on an extended vacation away from the cold.
Kevin keeps up with Cheryl (just barely) while spending time on resort projects or some of his favorite hobbies. Kevin is an avid sailor, miniature train operator, remote airplane pilot, and cyclist. He can also pour a nice cold beer when happy hour comes around on Friday evenings.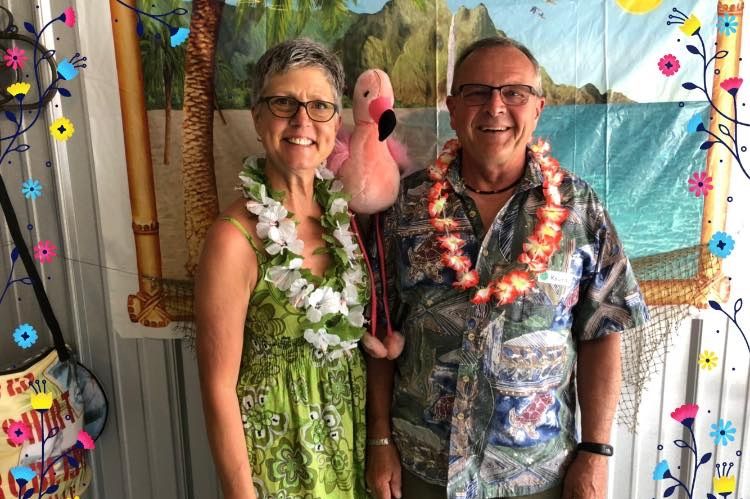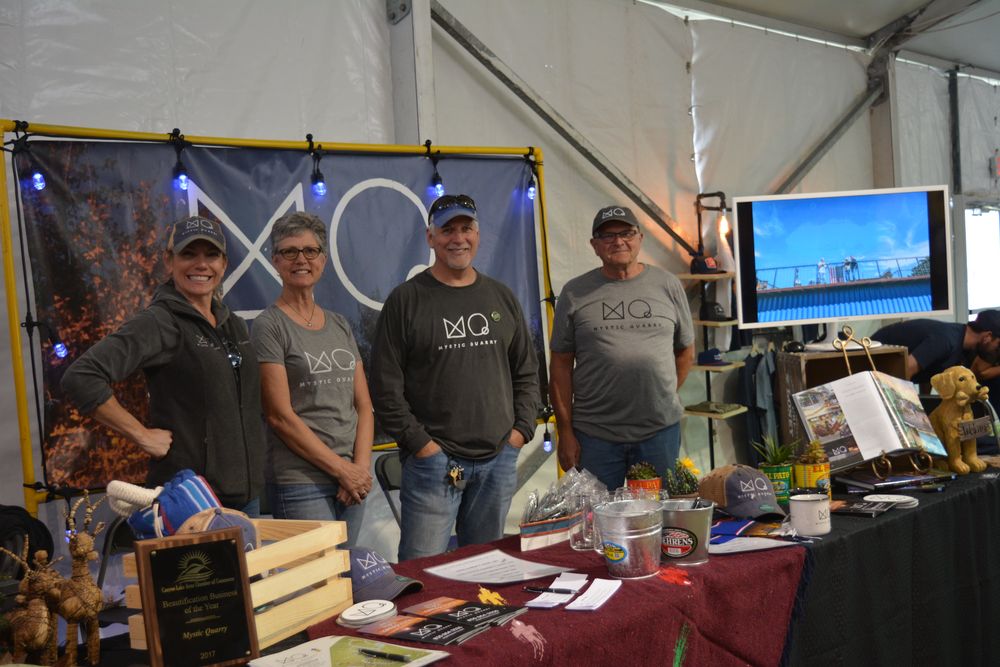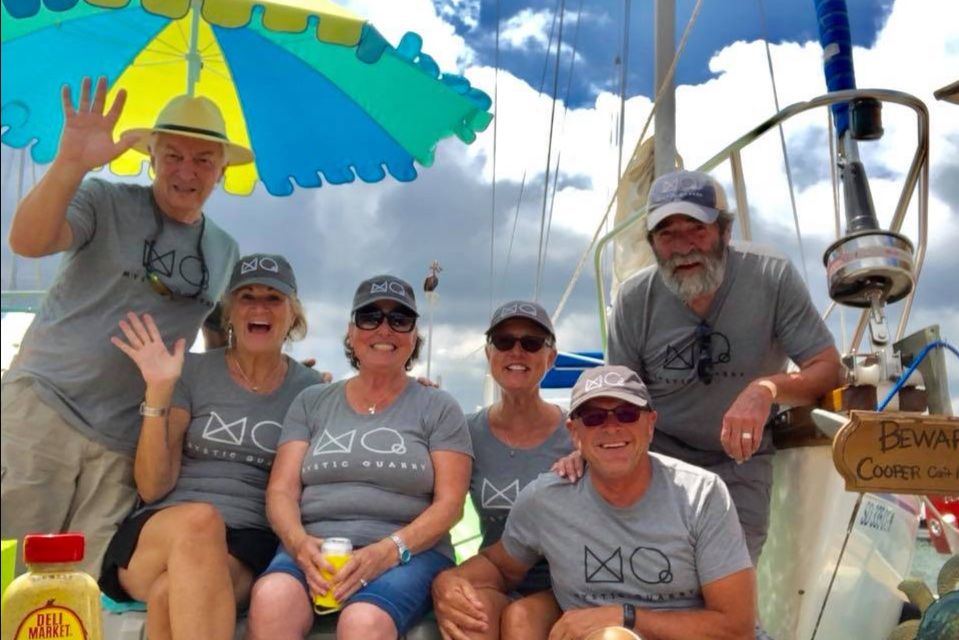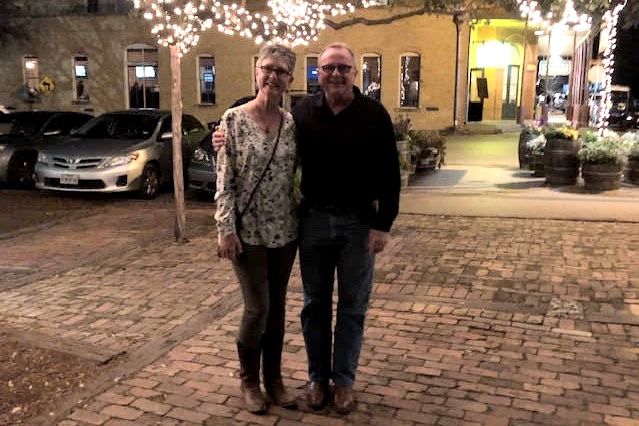 Our Winter Texans Enjoying Central Texas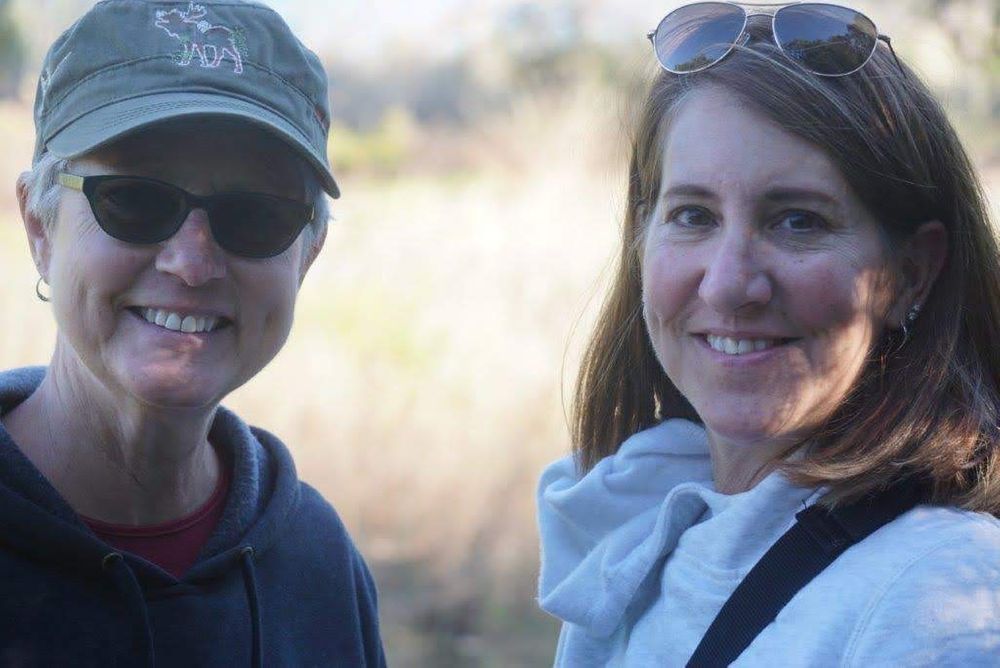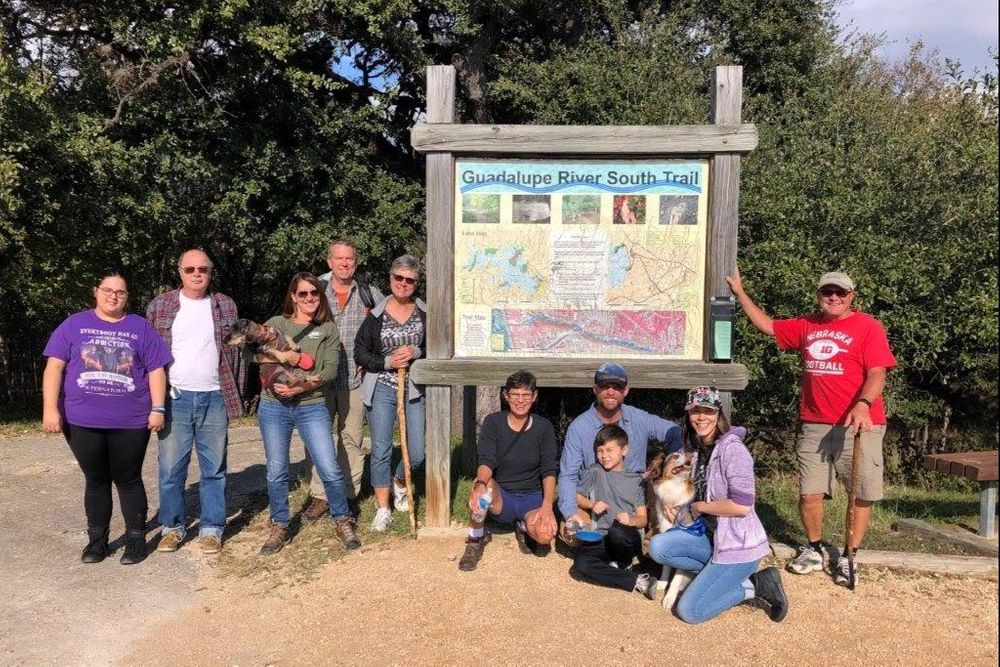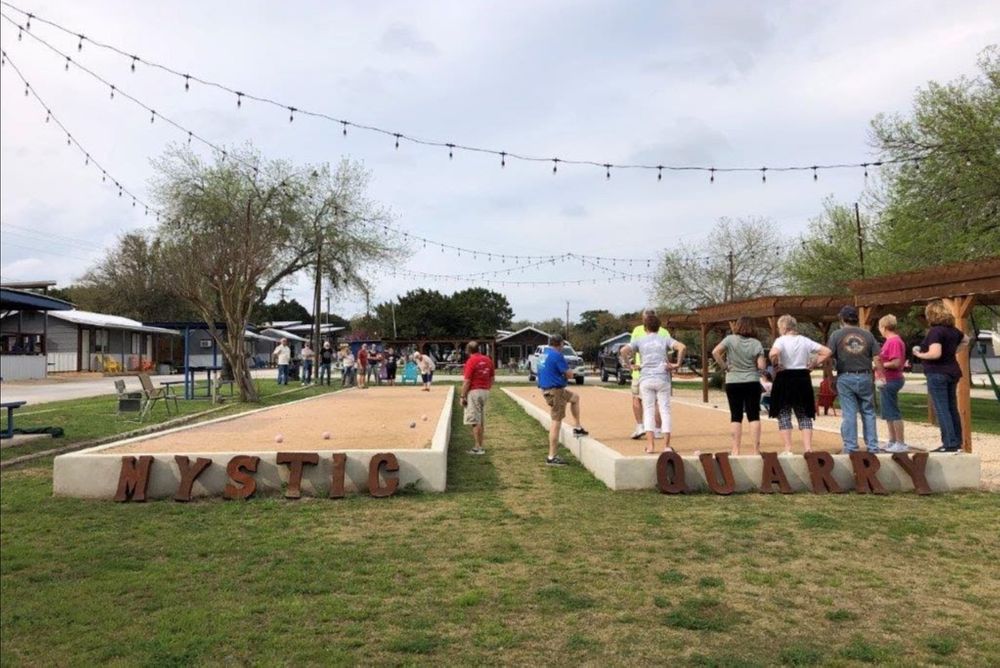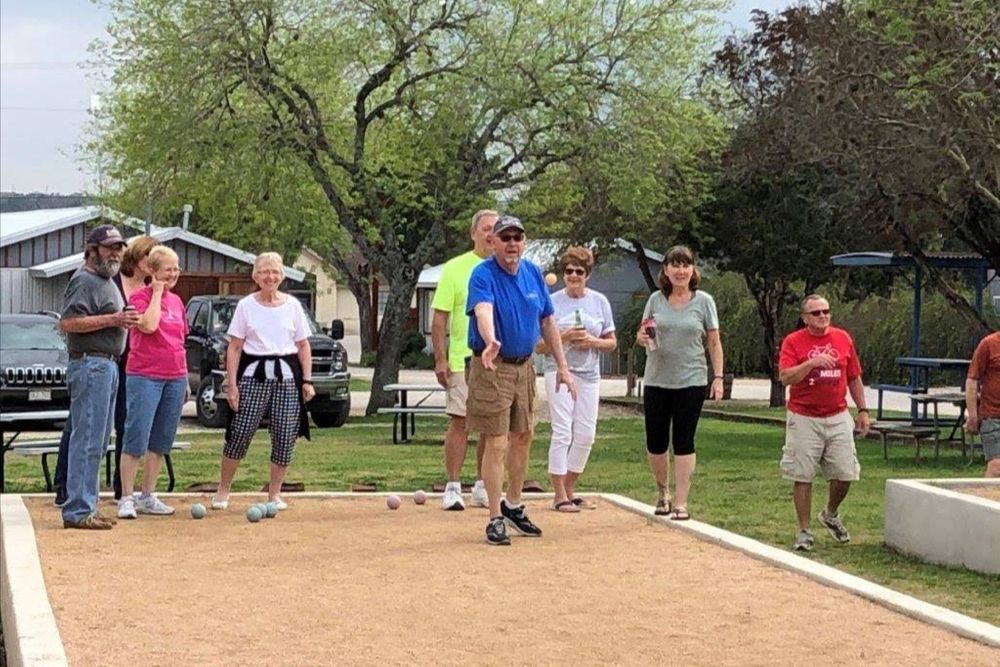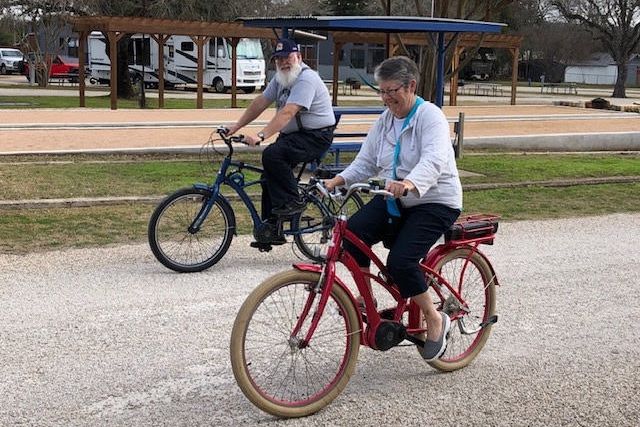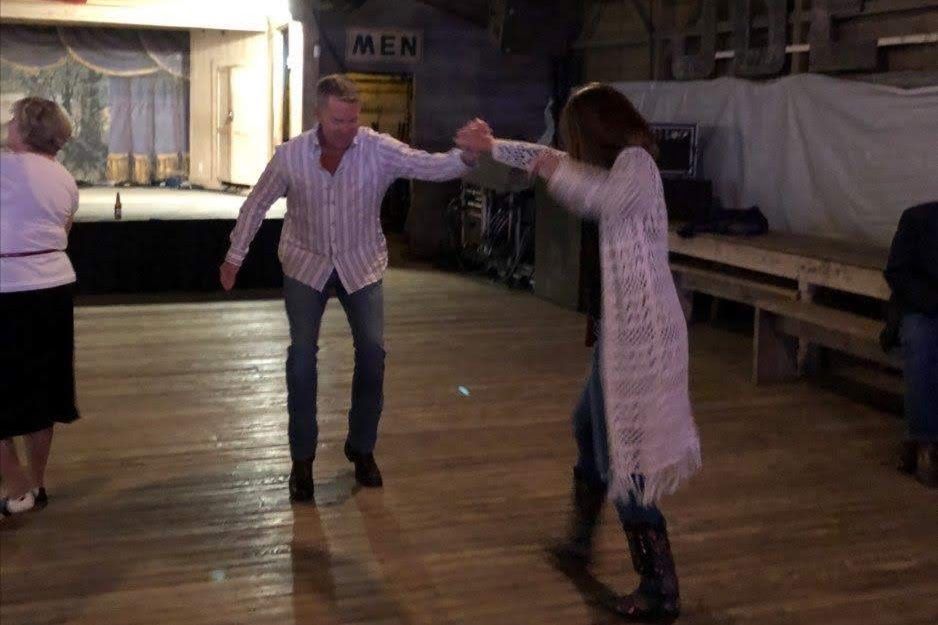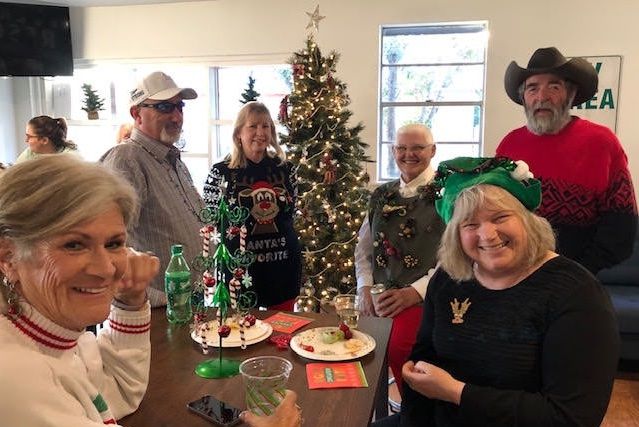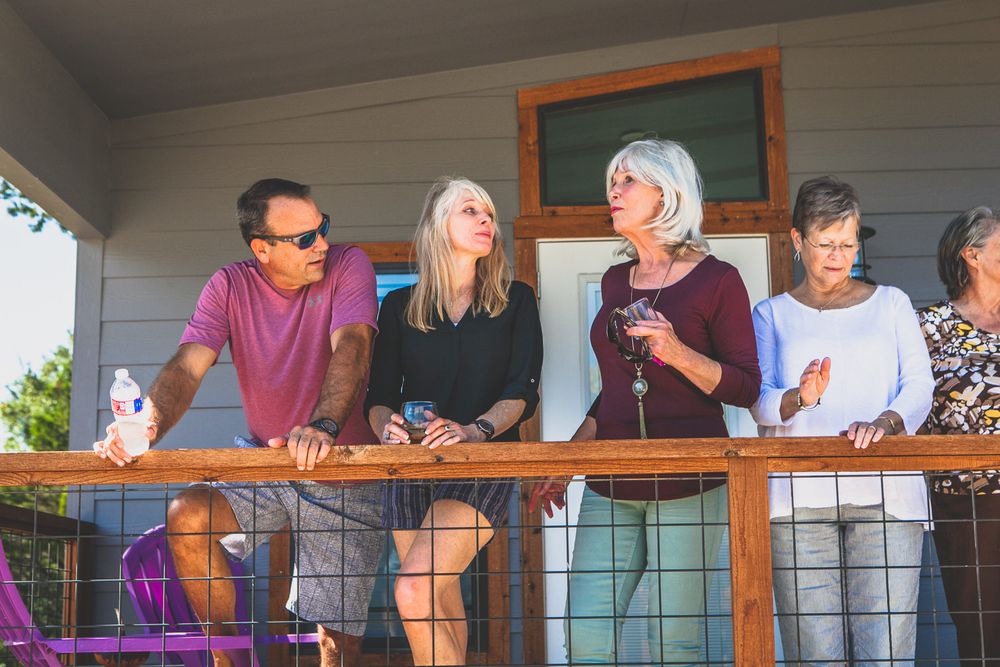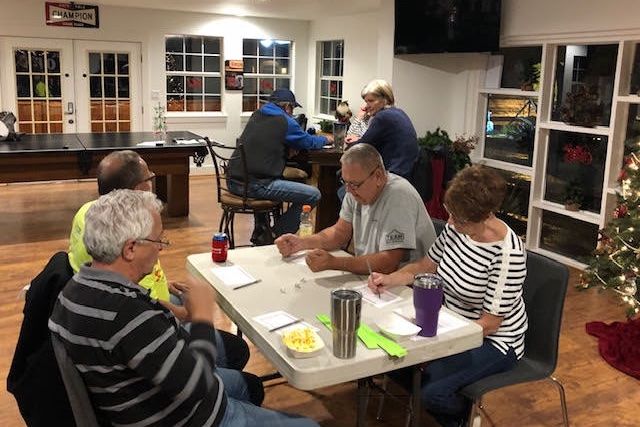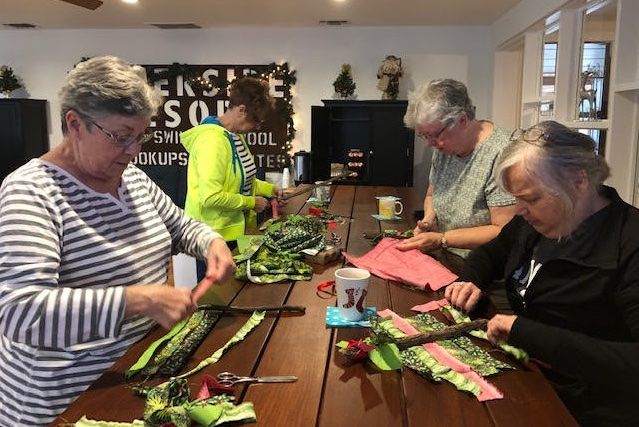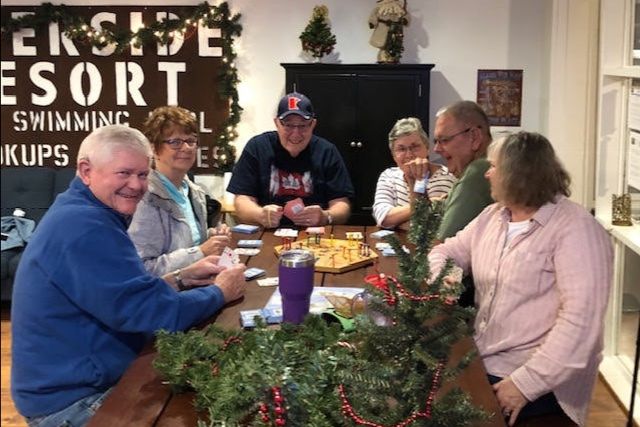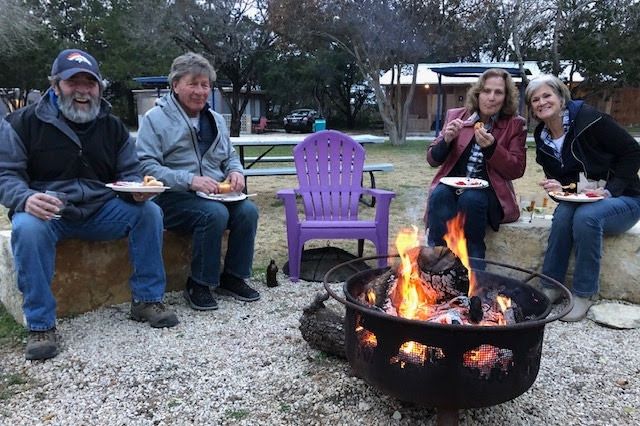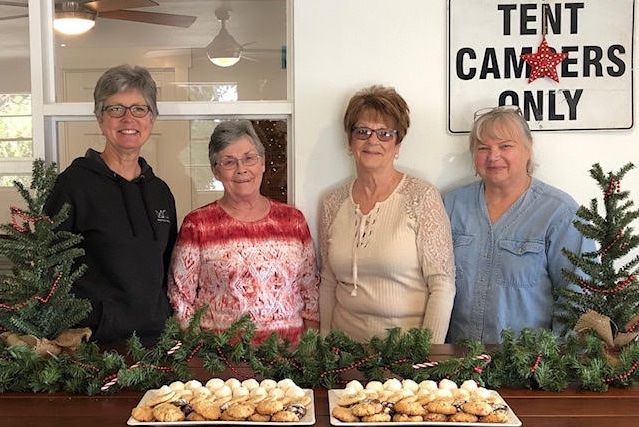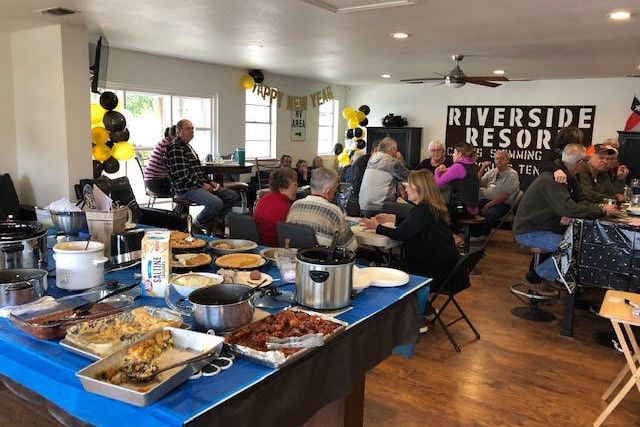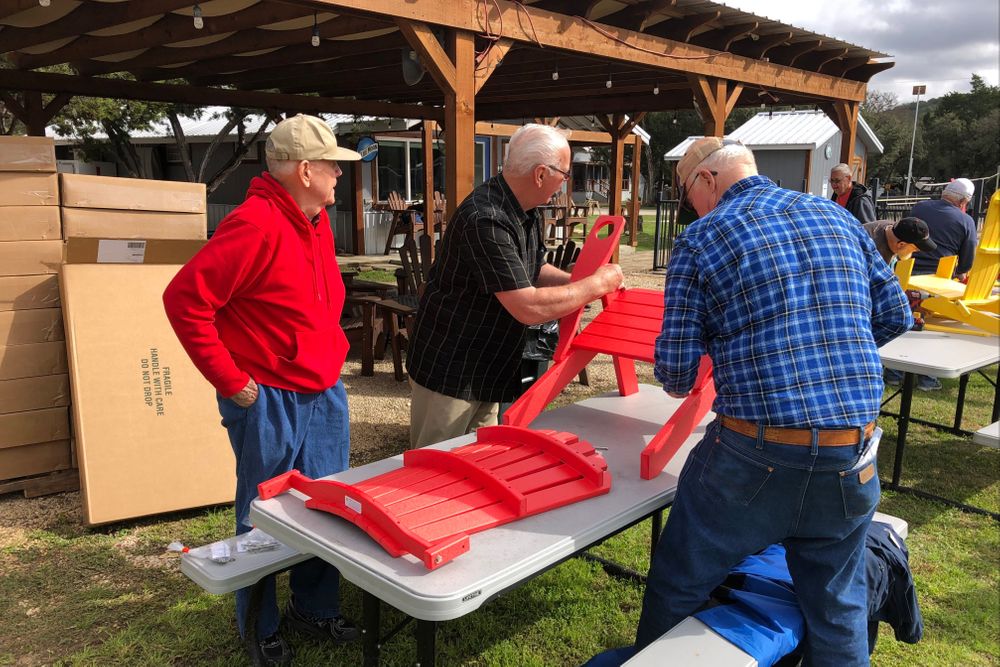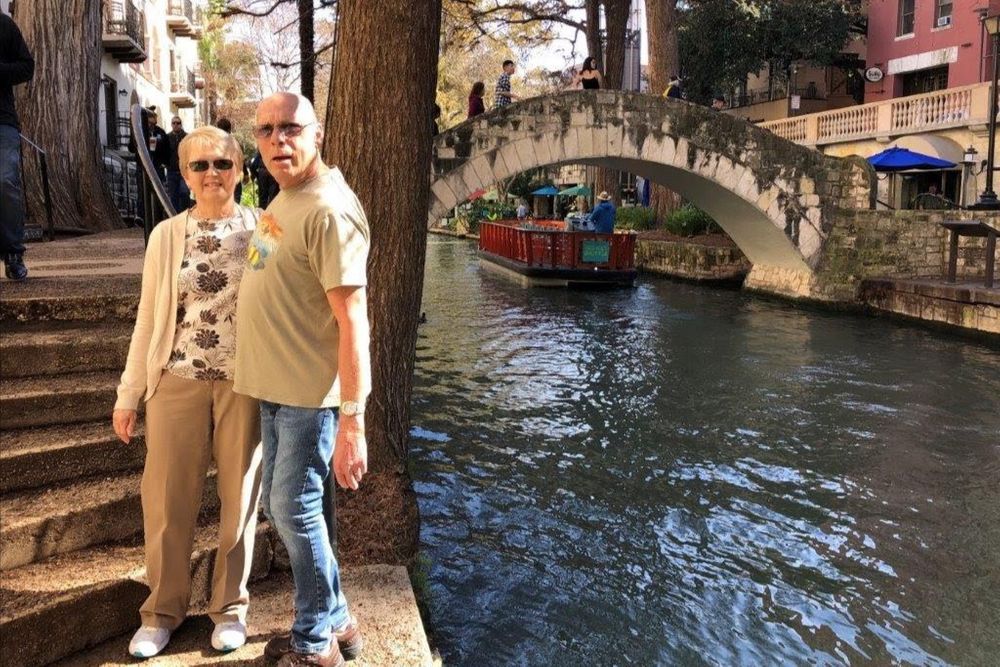 2018/19 Winter Texan Event Calendar
The below calendar provides an example of how many activities will be happening at Mystic Quarry in 2019/20. As you can see, 2018/19 was a very busy and active time for our Winter Texans.
We will update the calendar in November 2019 for the 2019/20 Winter Texan season.
Call us anytime to book your stay or find out more from one of our reservation specialists @ (830) 964-3330
Check out our availability and pricing at the link below: